Building an email list (Customer List) is vital for commerce marketing. With a quality email list, your commerce business is stable.
Certainly, Shopify has handy apps that you can use for email list building, and there are growth hack techniques that you can use with Shopify.
This time, I will introduce 19 proven tips to grow the email list in Shopify. Along with introductions of apps and examples.
Which strategy would you like to use first? It will be nice if you could share the result and feedback. Your comment is highly appreciated.
What to Exchange
The fundamental of email list building is to offer attractive rewards. Your email list will grow tremendously.
You don't have to provide any expensive gifts. As described below, PDF files and Google Spreadsheets are sufficient as long as your customers find it valuable.
The key is to create a useful and valuable reward for customers.
Campaigns, Coupons, and Loyalty Points
The popular reward strategies are marketing campaigns, coupons, and loyalty points for email subscribers.
The Shopify app has a rewards program app that equips the sign-up bonus feature. Bold Loyalty Points is one of them.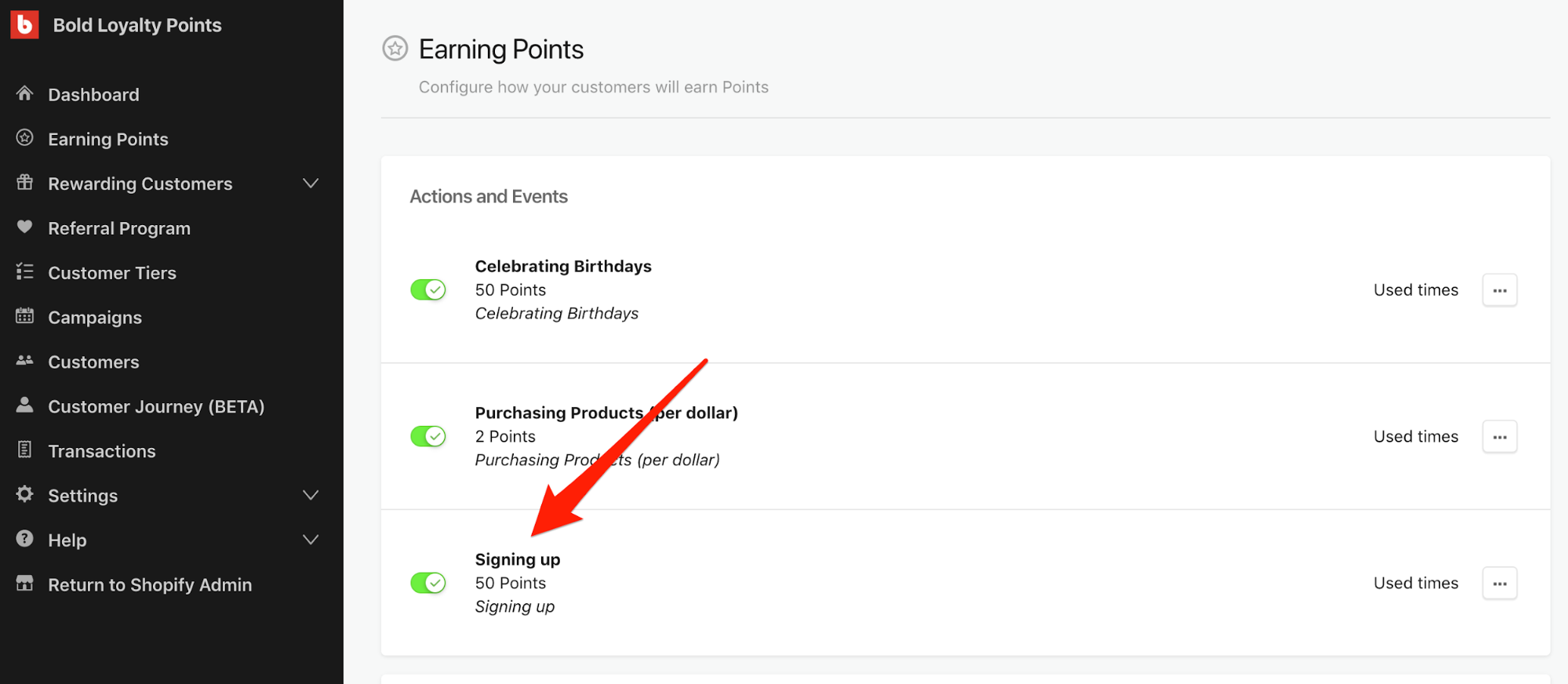 These apps allow you to provide loyalty points for email subscribers without hassle.
The email marketing apps, such as Klaviyo and Privy can easily send out exclusive coupons and campaign invitations to the mail subscribers.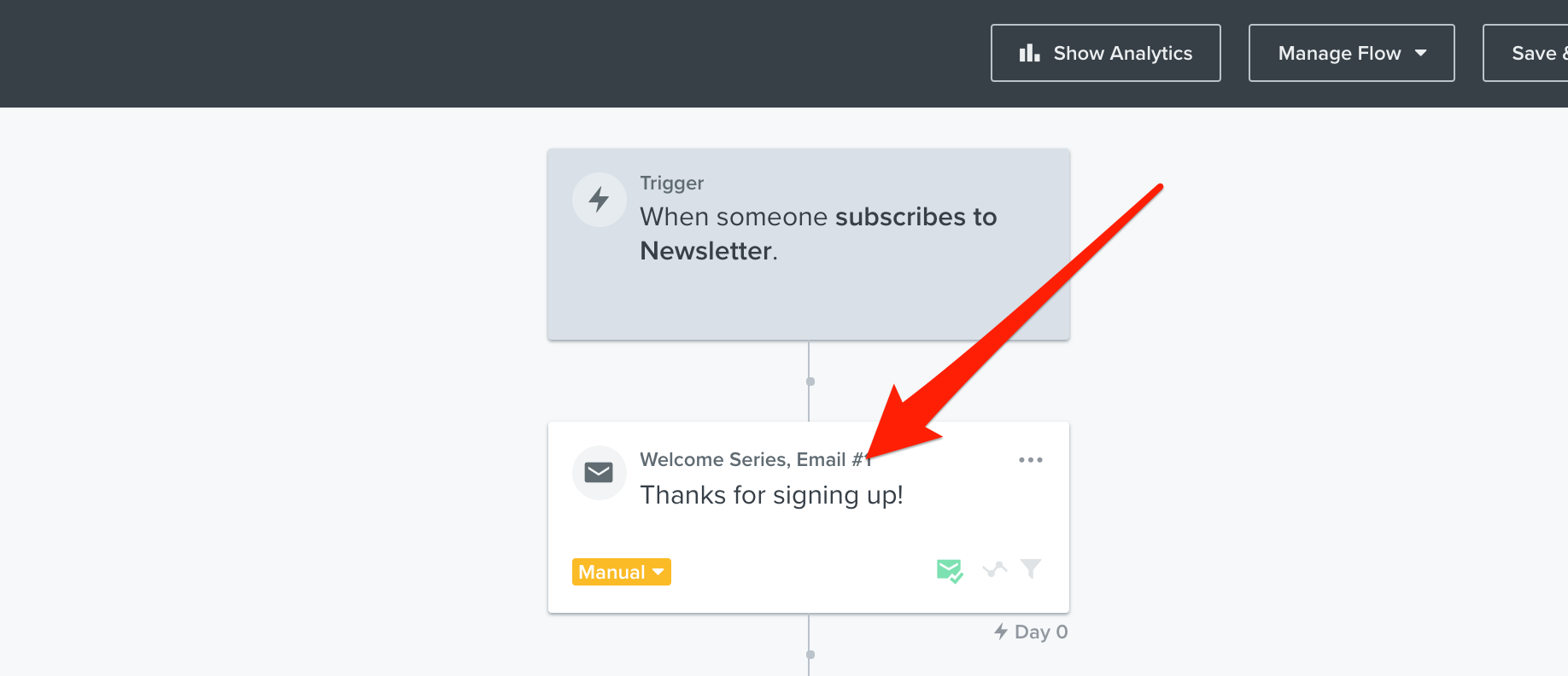 Sample Products and Gifts
There is a case of providing free samples and novelty items to a customer who has registered an email list.
Even if it is not free, you can offer pre-order and select products for limited customers who are your email subscribers.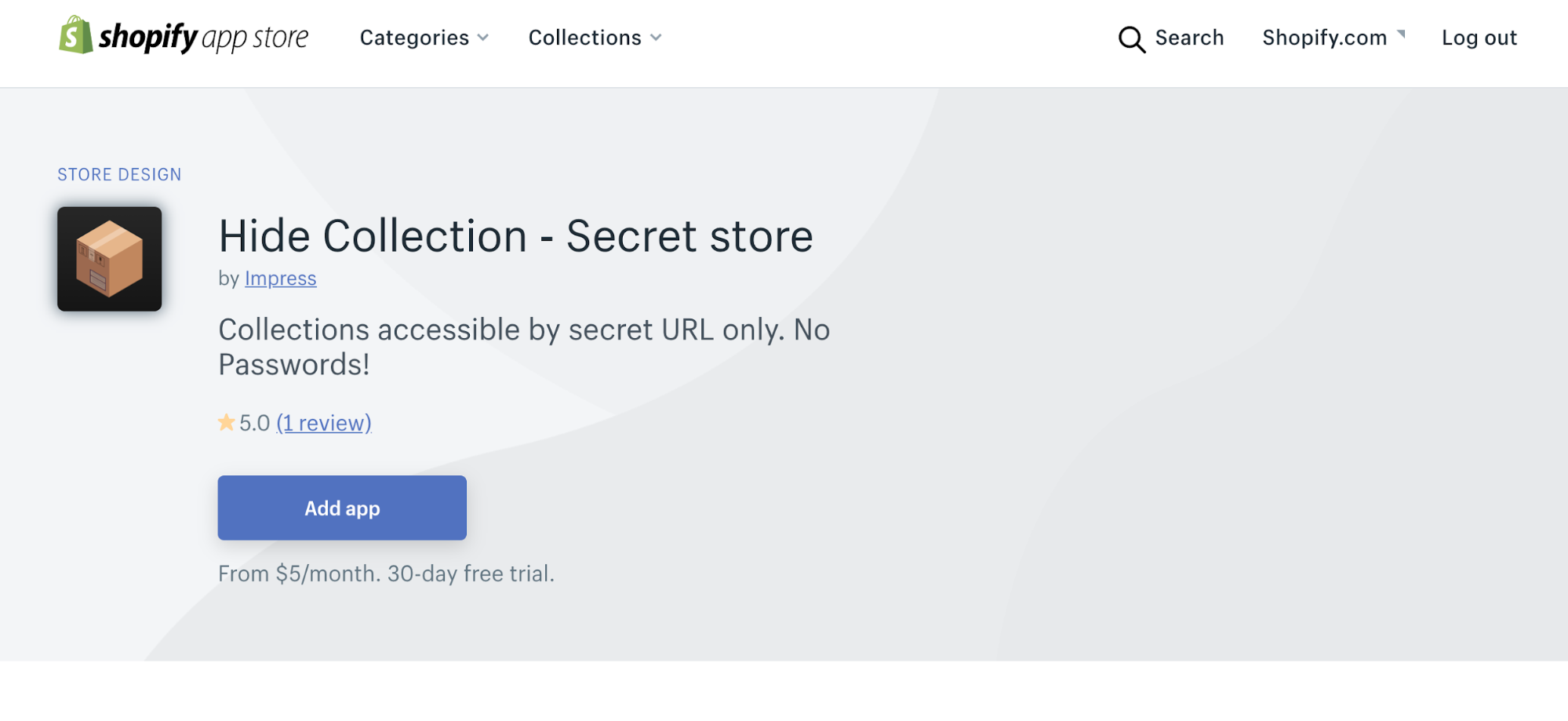 With the Shopify app, Hide Collection, you can create gated content. That differs from the standard collection and provides superior products to the subscribers only.
Attractive Content
Customers may register on an email list to obtain content that interests them.
There are various contents such as email newsletters, ebooks, collection of tips, and how-to- guides. It is necessary whether the customer finds it beneficial.
Some Shopify apps can make stunning digital catalogs. The following picture is Retail / Wholesale Catalog Maker; the app creates both digital and print catalogs.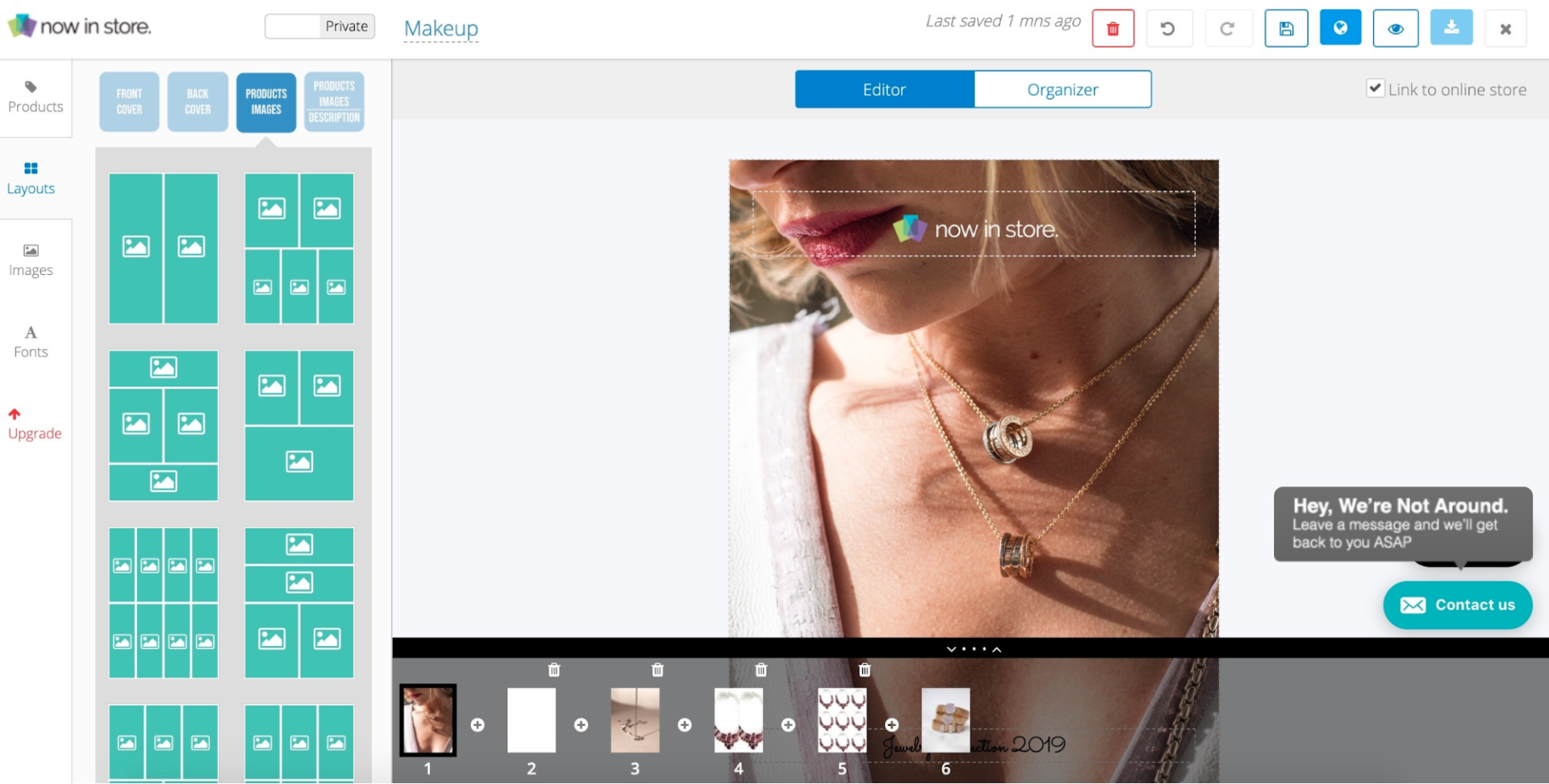 The Timing, Where, and When to Ask
It is a crucial factor where and when to ask for an email subscription. Requesting on a page that a customer is making a purchasing decision will interfere with the consideration.
It is important to make suggestions at the right timing. If it's too early, page viewers dislike it and miss it if it's too late.
It is essential to find out where and when to suggest email signup.
Inserting the "Subscription button" discreetly on headers and footers is an excellent approach. It's always a good idea to keep displaying a link on your site to sign up for a subscription.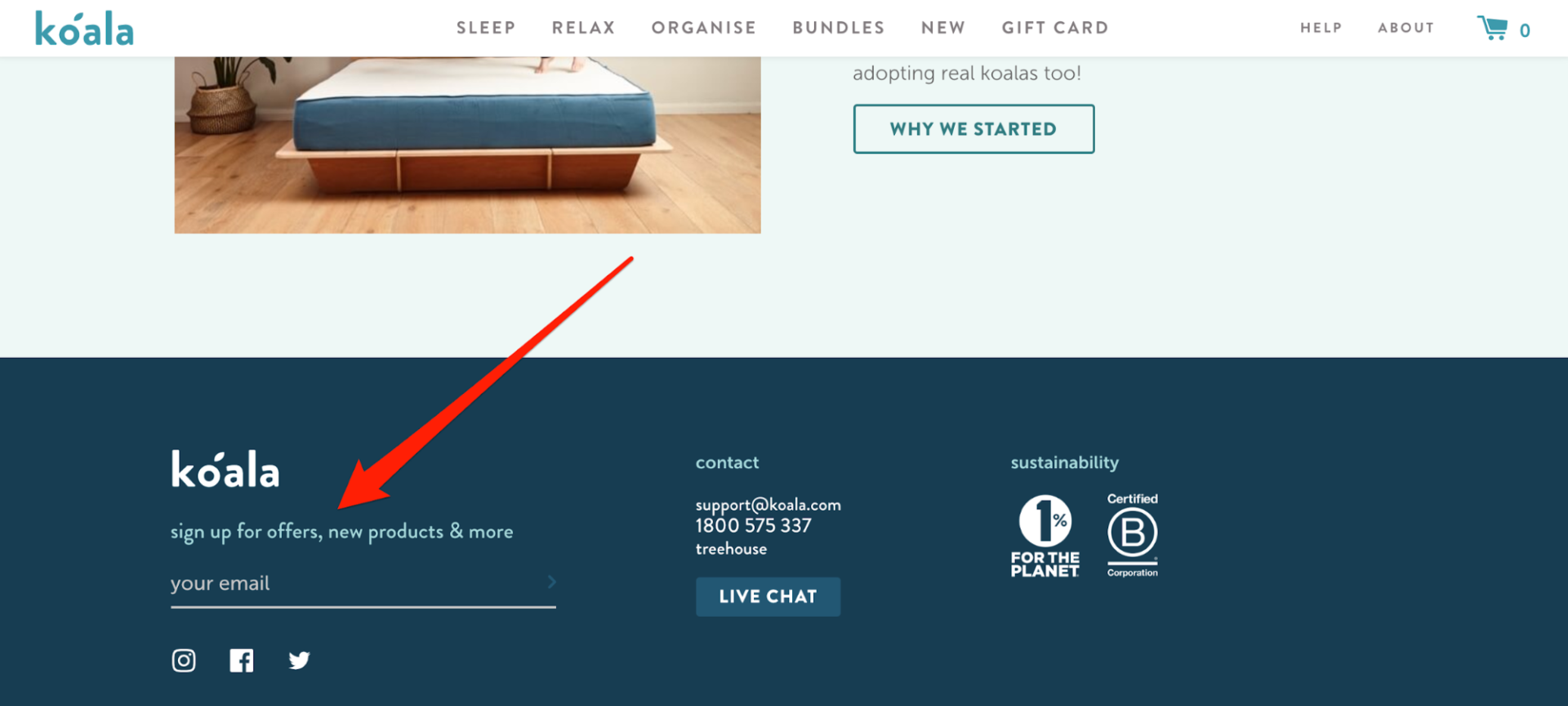 Pop-up form
The pop-up form is still useful for creating email lists. But it will be better if you use it with caution.
Don't get in the way of browsing the site. Below is Death Wish Coffee at the Shopify store. Page viewers won't hesitate to sign up for an email subscription after enough time has passed to browse the site.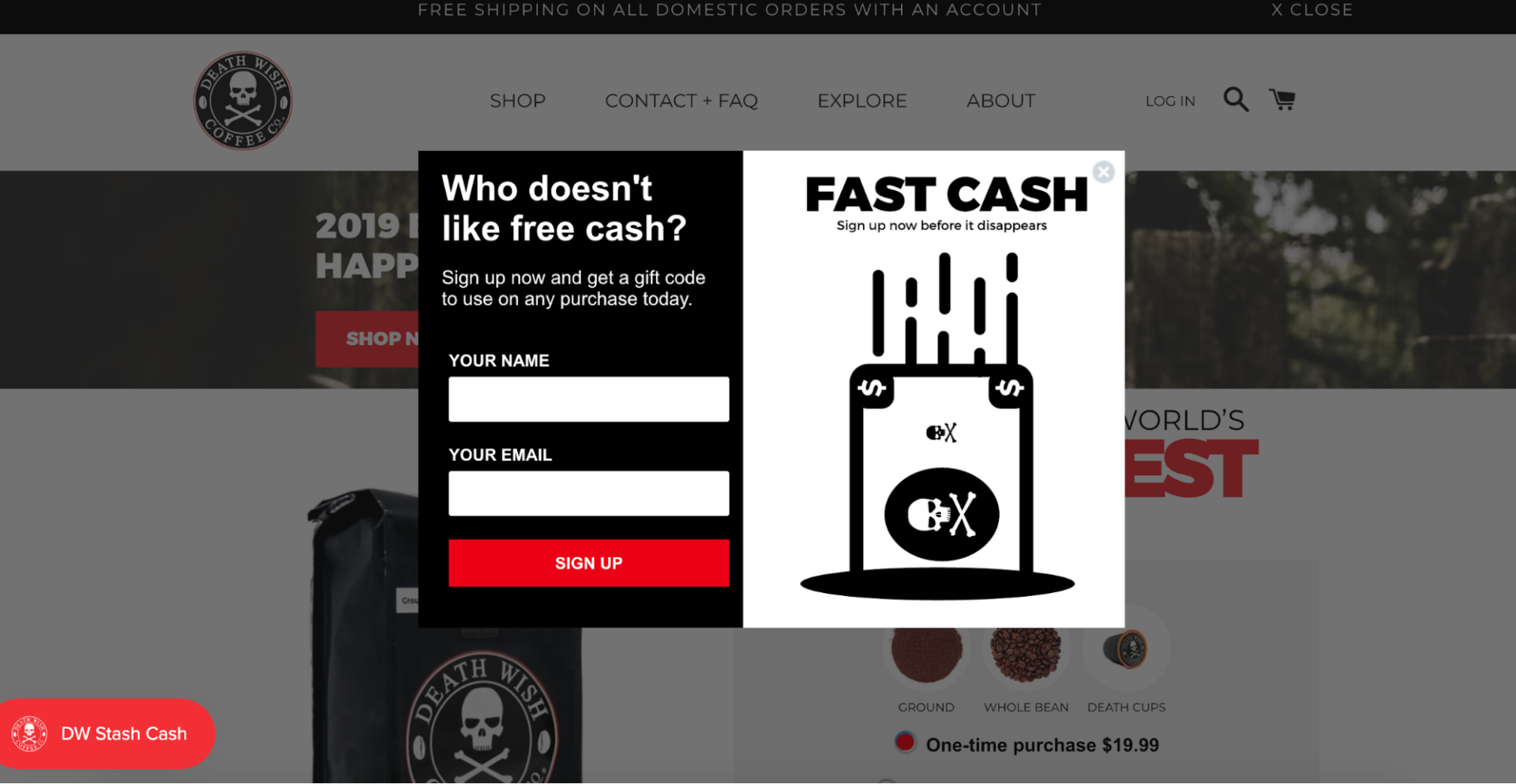 The Shopify app has a lot of pop-up apps.
The following is Privy, an app that supports you in setting up the pop-up timing finely. It can set to preventing abandonment, depending on the scrolling depth and how much time the visitor spent on the page.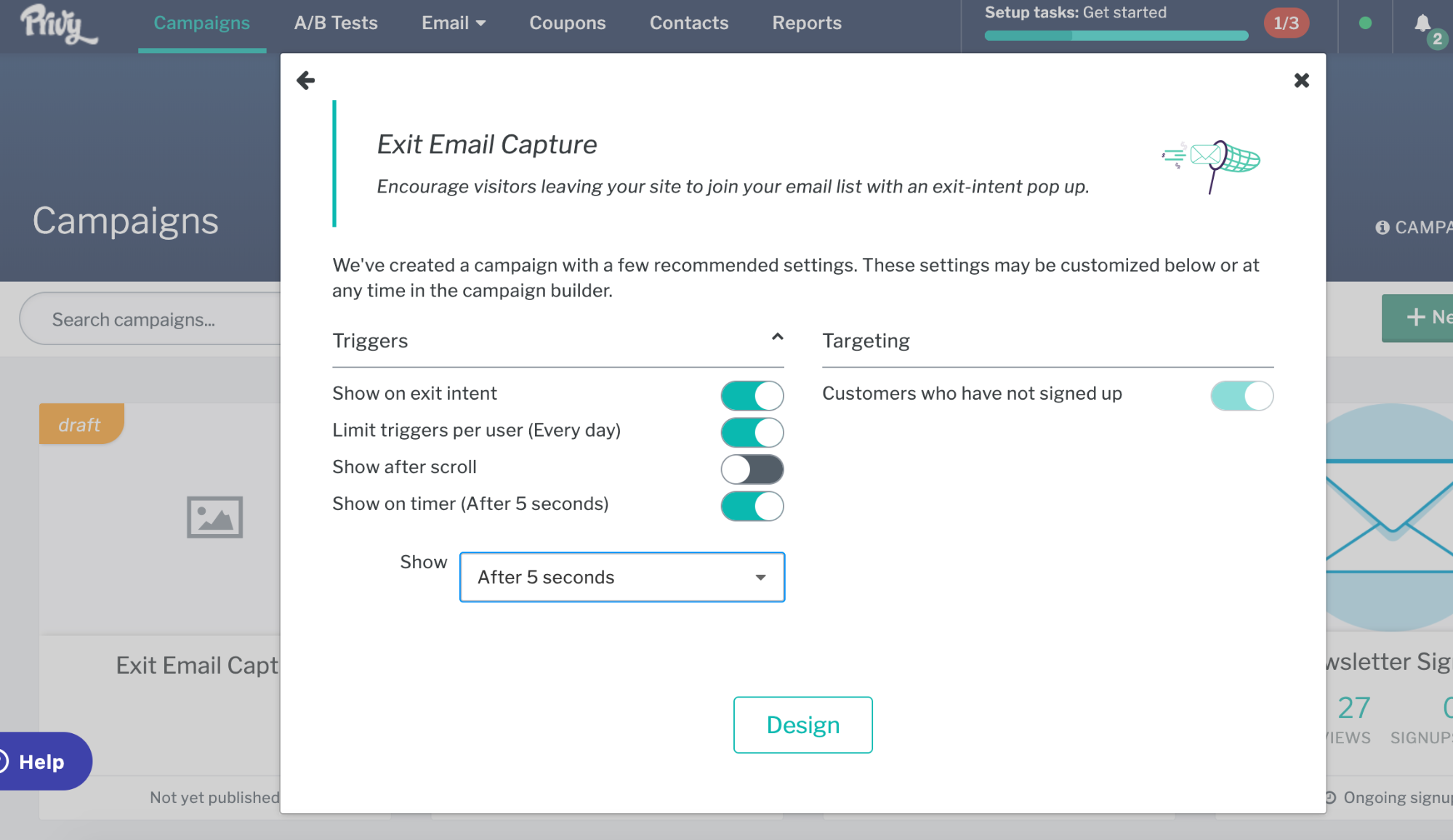 Pop-ups come in a variety of formats and designs. It's an excellent thought to choose the one that suits your site. In the case of Privy, you can decide the design and display timing by performing A/B testing (Also known as split testing.)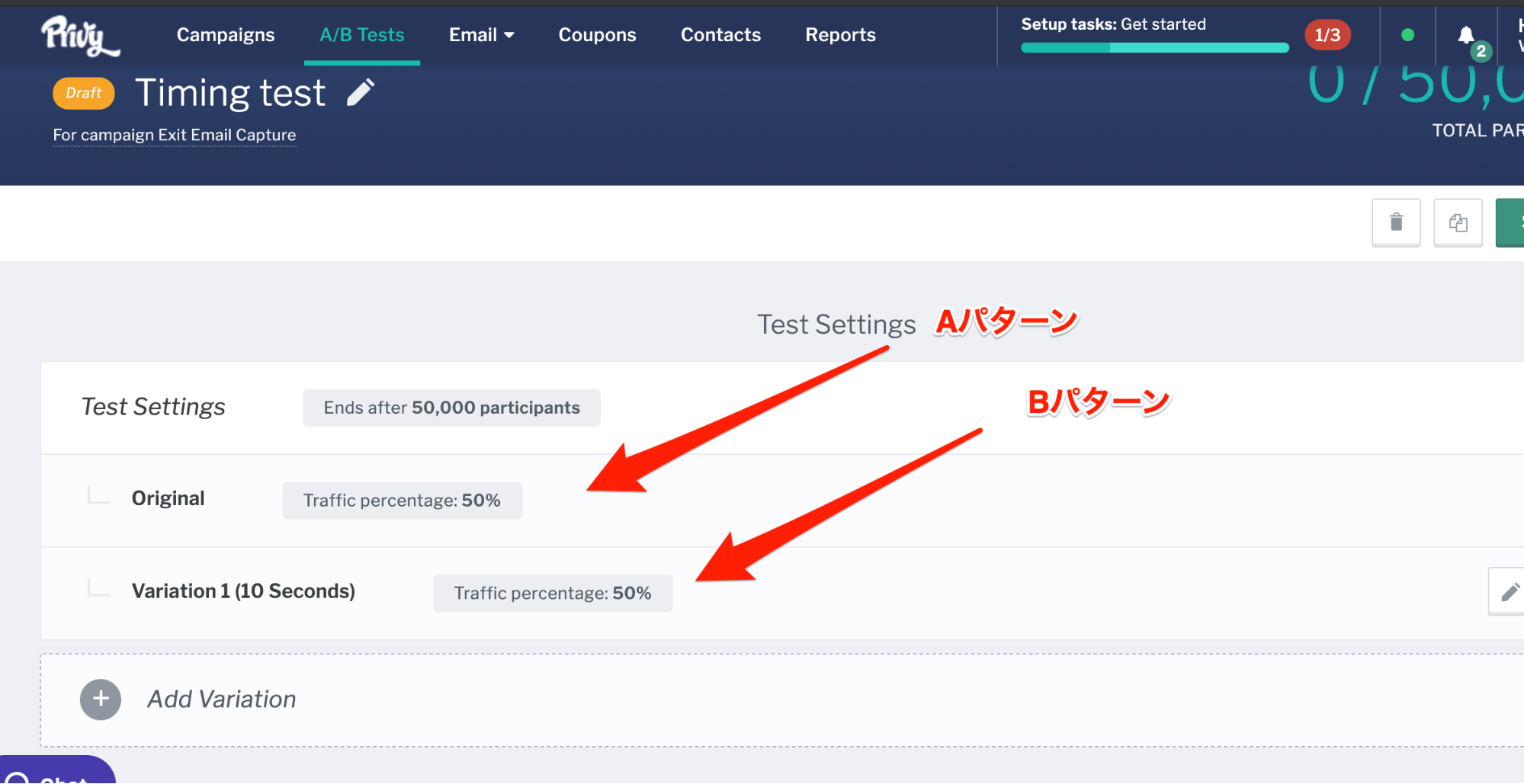 Blog
Writing a blog is a powerful method to encourage email subscriptions. When viewers are satisfied or impressed with blog content, it is a perfect time to ask for signup since the engagement is increasing.
At PUTCHIPUU, a handmade store, a horizontal slide-type pop-up will appear when you browse the blog at the end. It prompts you to register for an email.
A sliding pop-up will be displayed when you read the blog to the end.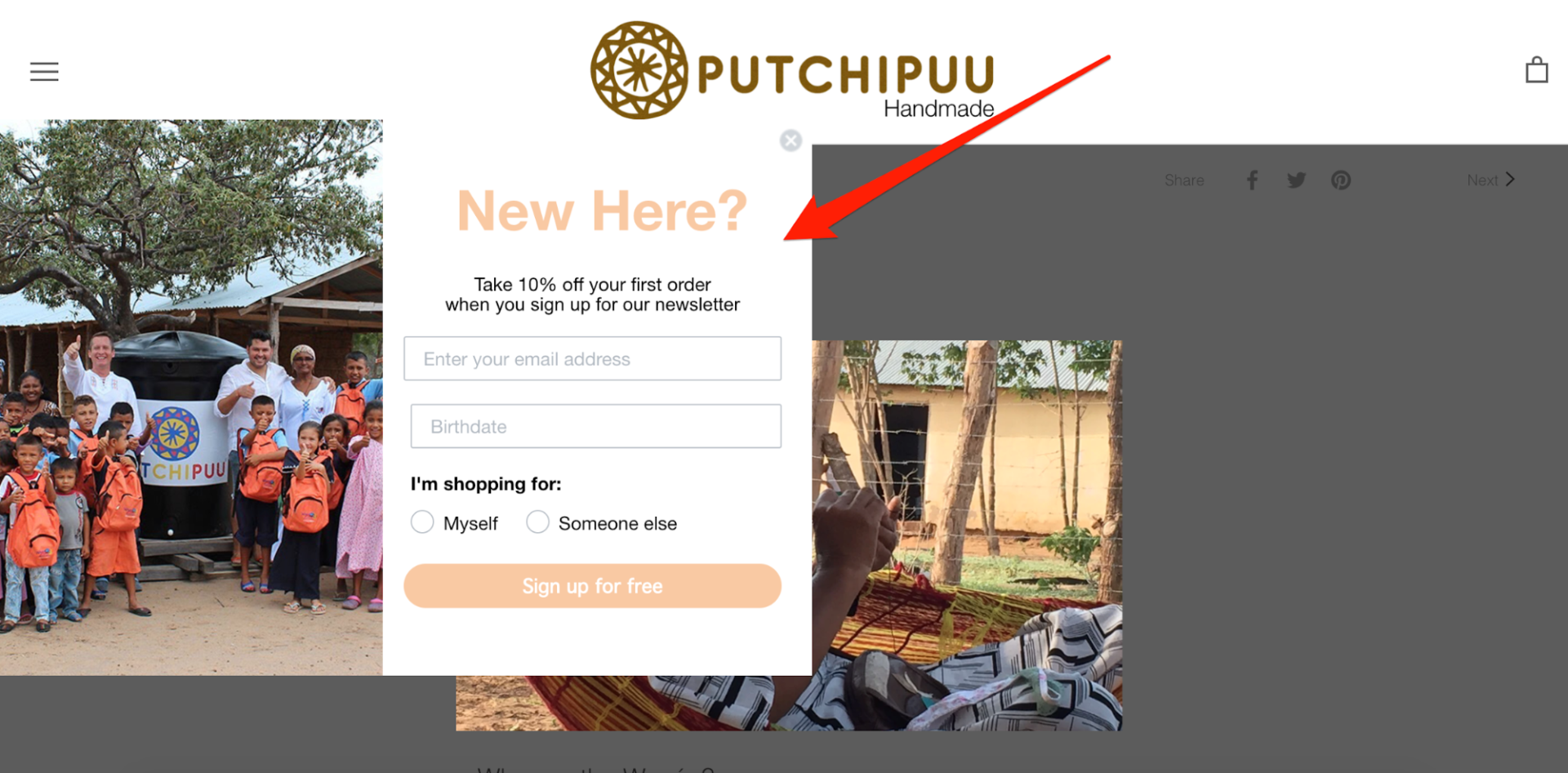 The page visitors flow in a blog with different search words. Deciding what to provide as a reward according to an analysis of search words is fundamental. Offering suitable rewards will promote signup for an email list.
Thank You Page (Order completion page)
Customer engagement hikes up immediately after customers bought products. So it is an excellent time to encourage email subscriptions.
You may want to display a pop-up with a superior design different from the usual ones when customers reach the Thank You Page (the order completion page.) It motivates your customers to register for a subscription.
With the Shopify app, Privy, it is easy to set up a pop-up specialize on the Thank You Page.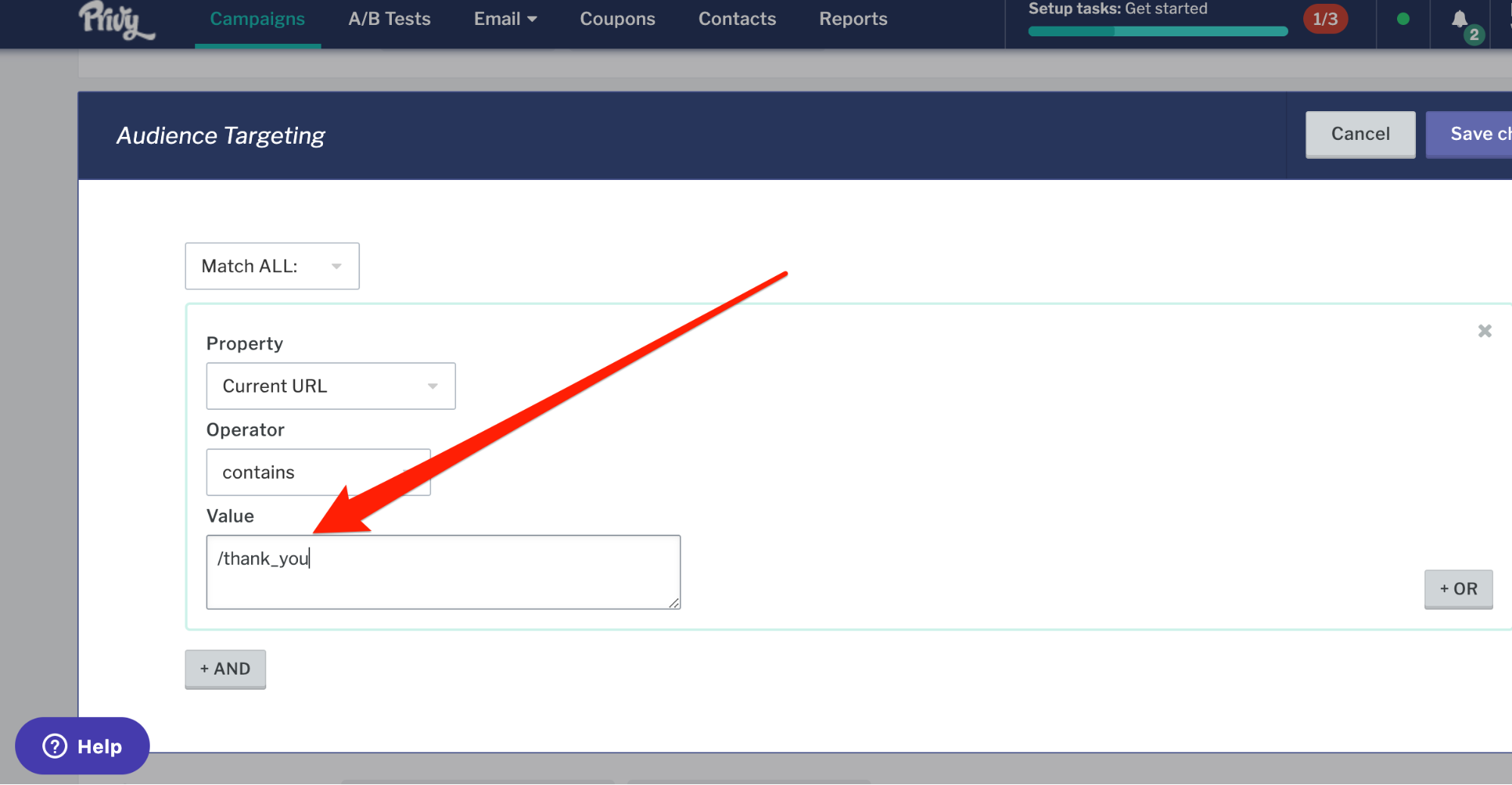 By the way, the Thank You Page is suitable not only for encouraging email registration but also for additional purchases and sharing on social media.
ReConvert Upsell & Cross Sell and Thank You Page Customizer are also the Thank You Page enhancing apps. There are plenty of the Shopify apps for customizing your Thank You page.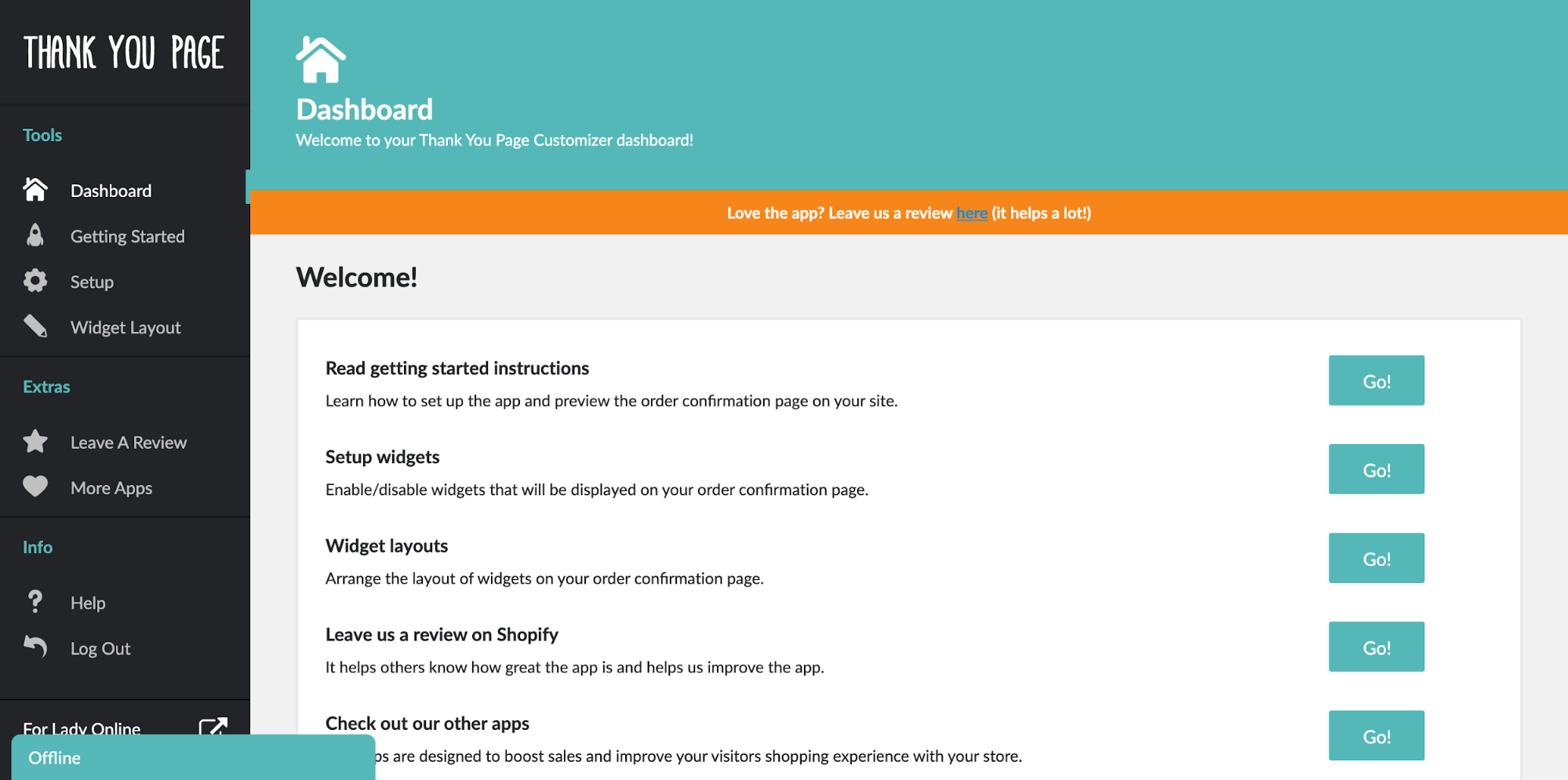 Order Completion Email
For the same reason as the Thank You Page, the order completion email is also a good time to stimulate email signup.
As I mentioned above, Klaviyo or Privy can customize the order completion email and motivate your customer to sign up for an email subscription. Please try it.
In particular, Klaviyo has a high degree of customizability of email templates to design communication with customers; however you wish.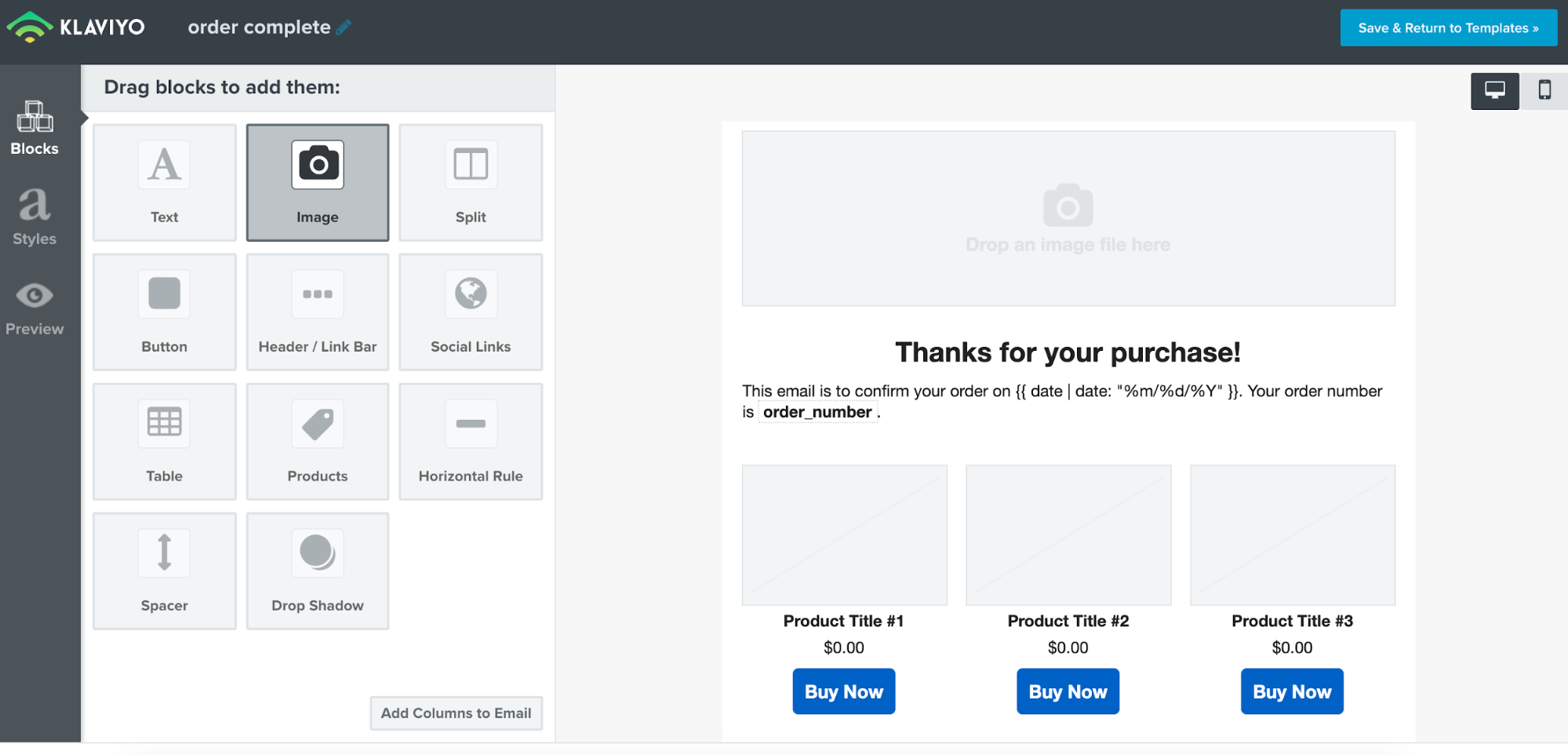 Gamification
Customer engagement will increase immediately after taking interactive actions such as surveys and games. At the moment, engagement is high; suggestions will be accepted readily.
The following picture is the flashy game pop-ups that you often see in overseas stores. You can implement a fun pop-up with the Shopify app like WooHoo.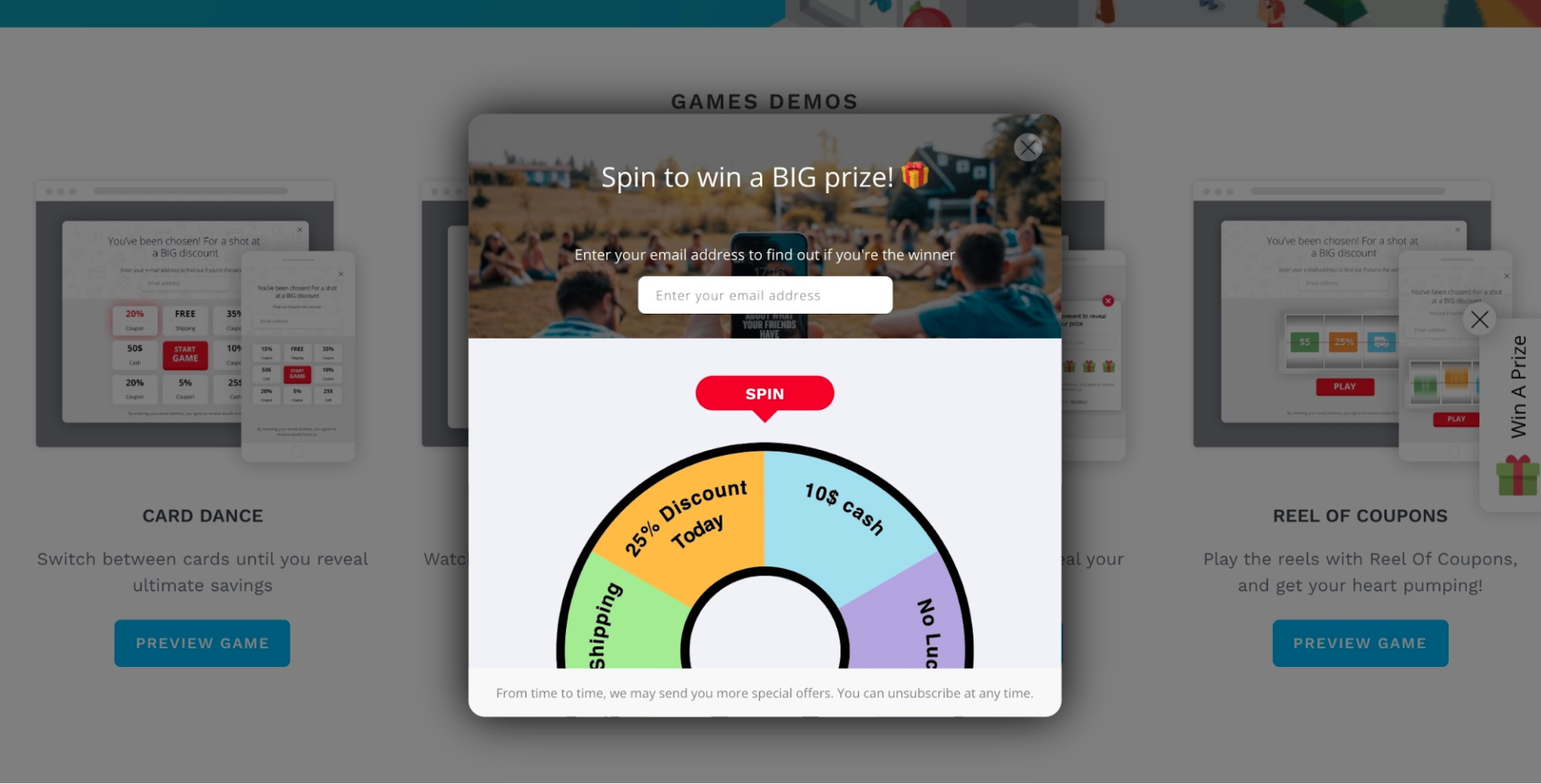 I like Beardbrand's "Beard Diagnosis." The Beardbrand is this Shopify store that sells beard oil.
It asks you to answer ten questions regarding your beard type.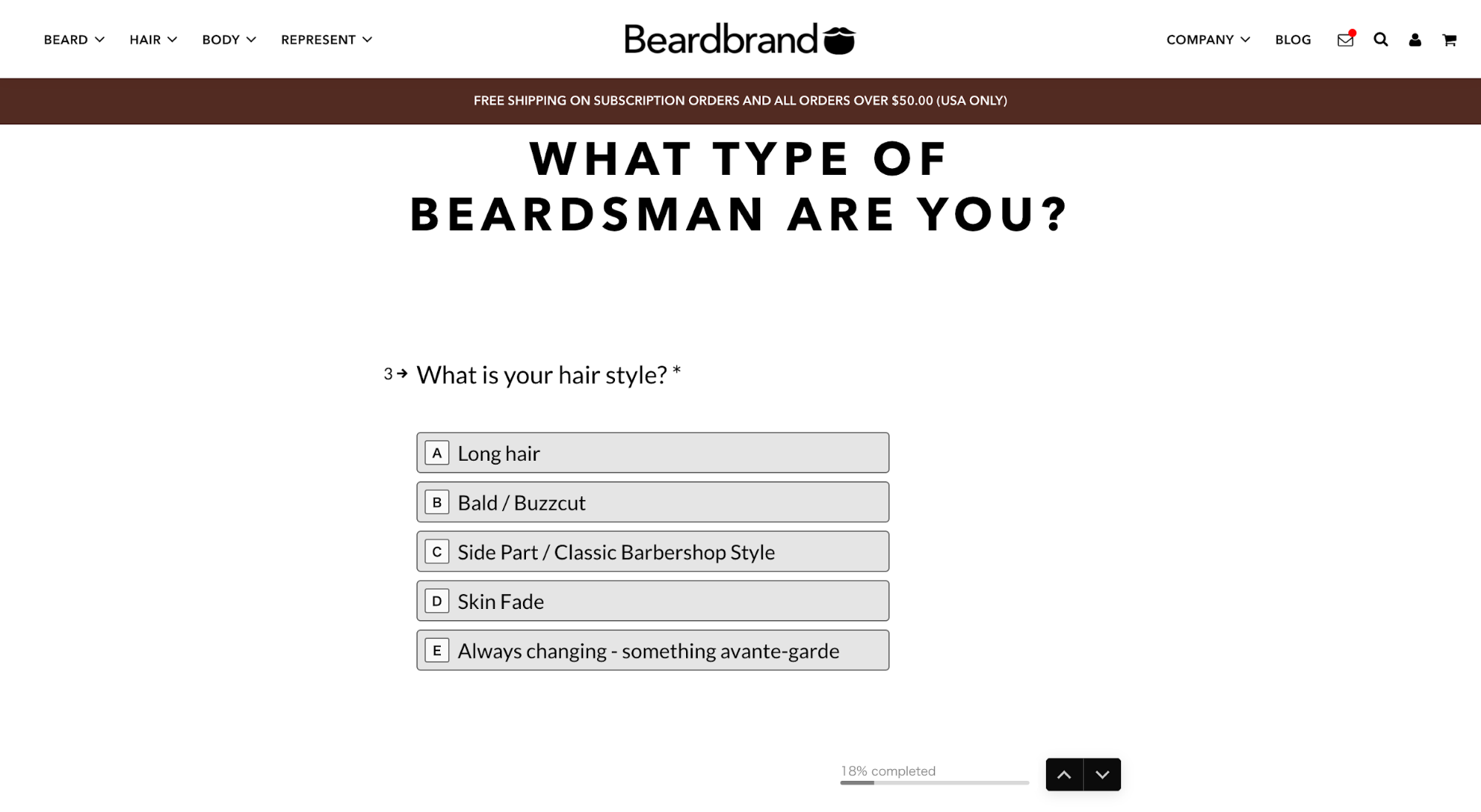 It requires you to opt-in to receive a diagnostic result by email: you want to see the result since you answer many questions.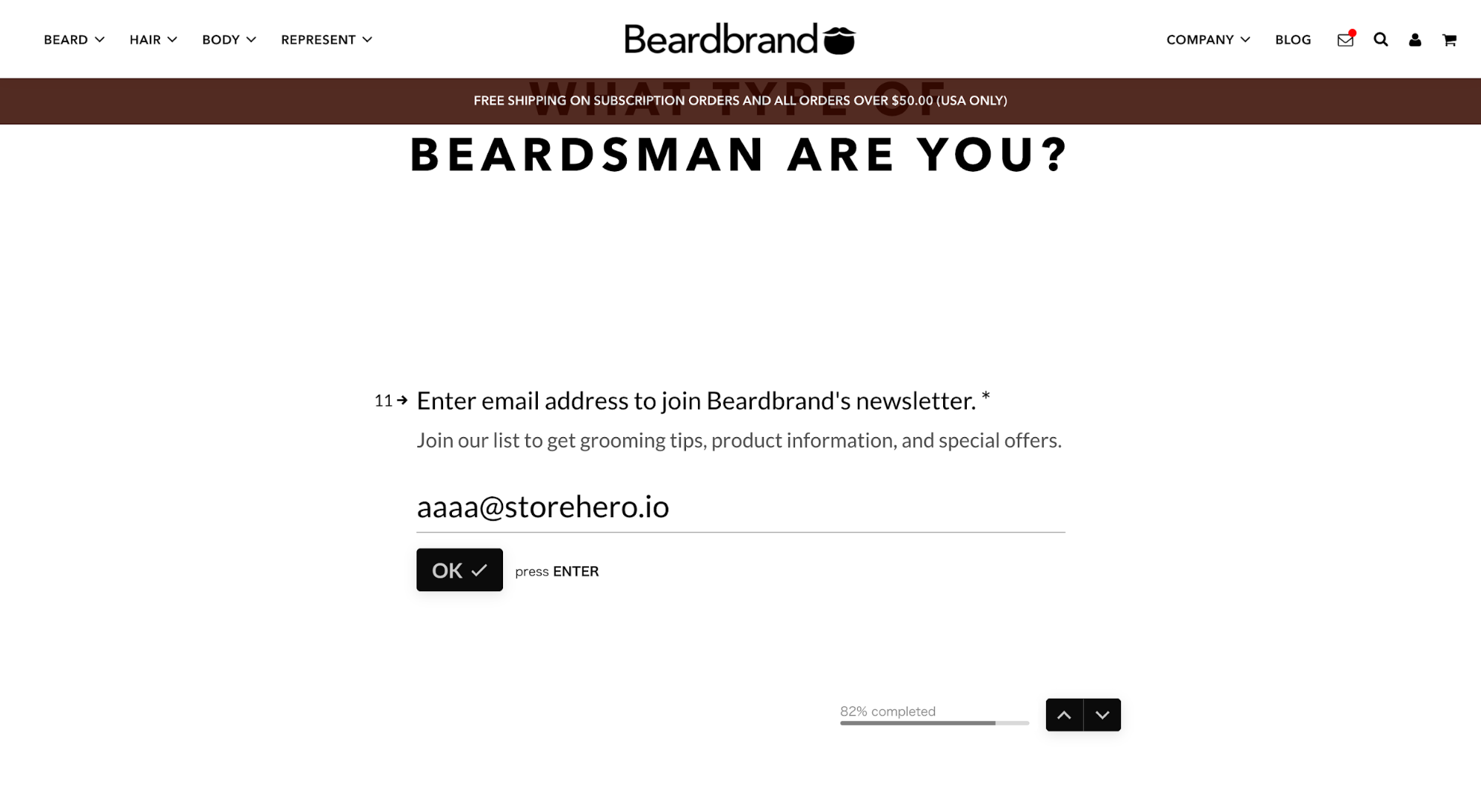 The email is humorous. It includes recommendations of their products according to your diagnostic result.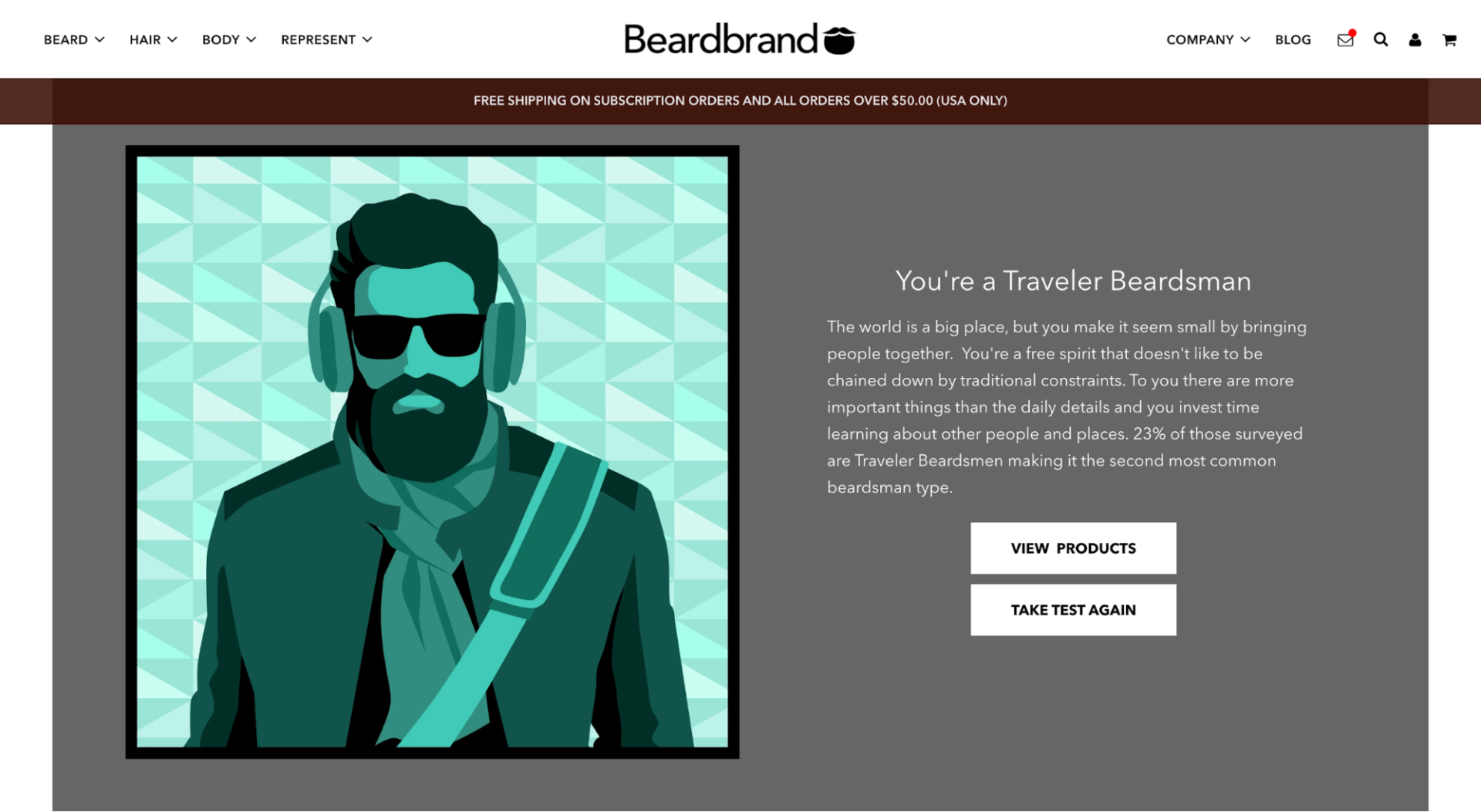 By the way, this Beardbrand uses Typeform SaaS form builder. With Typeform's powerful feature, you can design sophisticated forms. You also can connect diagnostic results to Shopify through Zapier and Google Spreadsheets.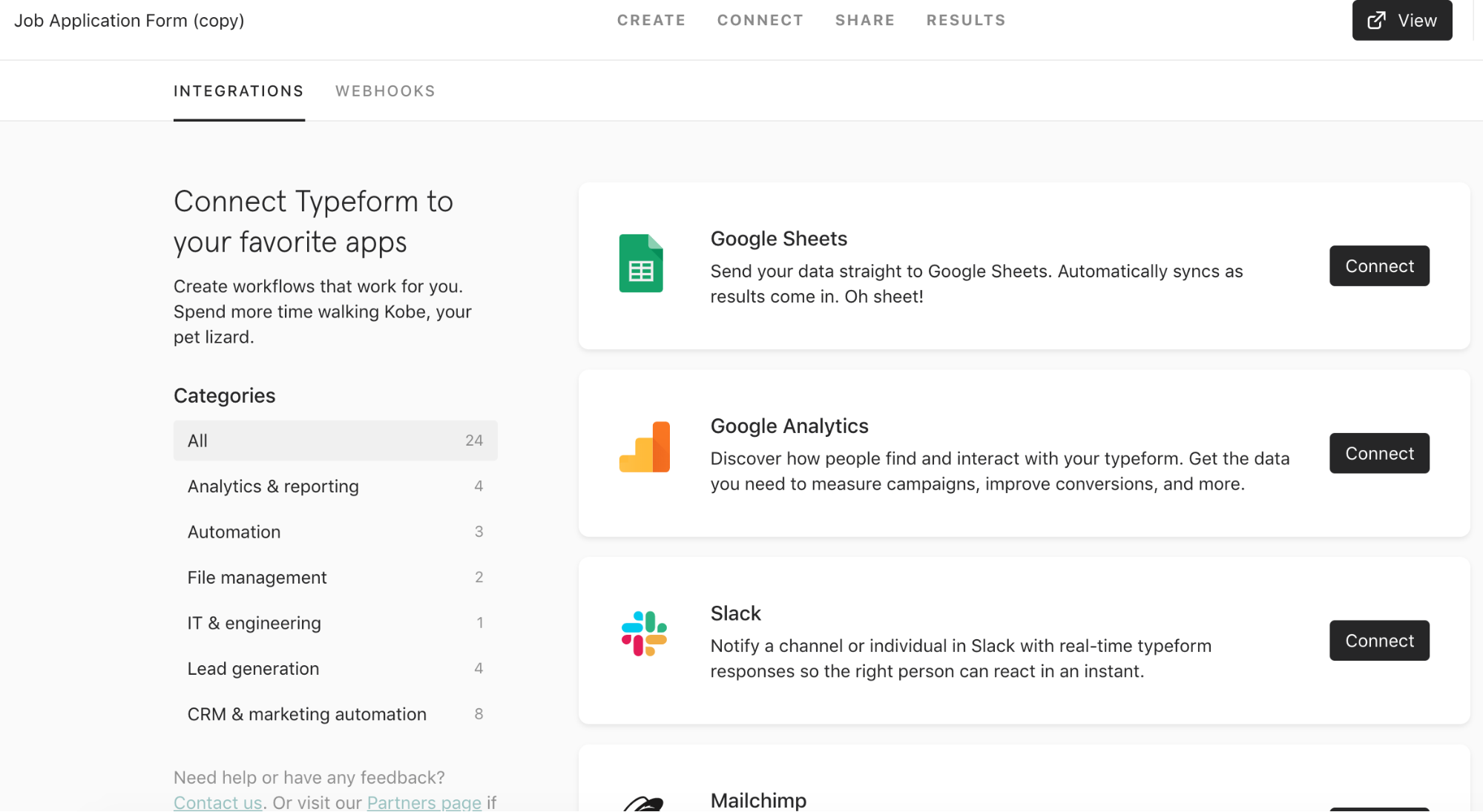 Loyalty Program
Why not promote customers to subscribe in exchange for bonus points right after signing up for the loyalty program. This way, it has a high probability of registration.
As I introduced before, with Bold Loyalty Points, you can set up to offer bonus points when registering email in the "Custom Rewards" setting.

Wish List
The engagement is exceedingly high when the page viewer Wish List your page. It does not interfere with product purchases. It is the target timing to suggest signup for a subscription.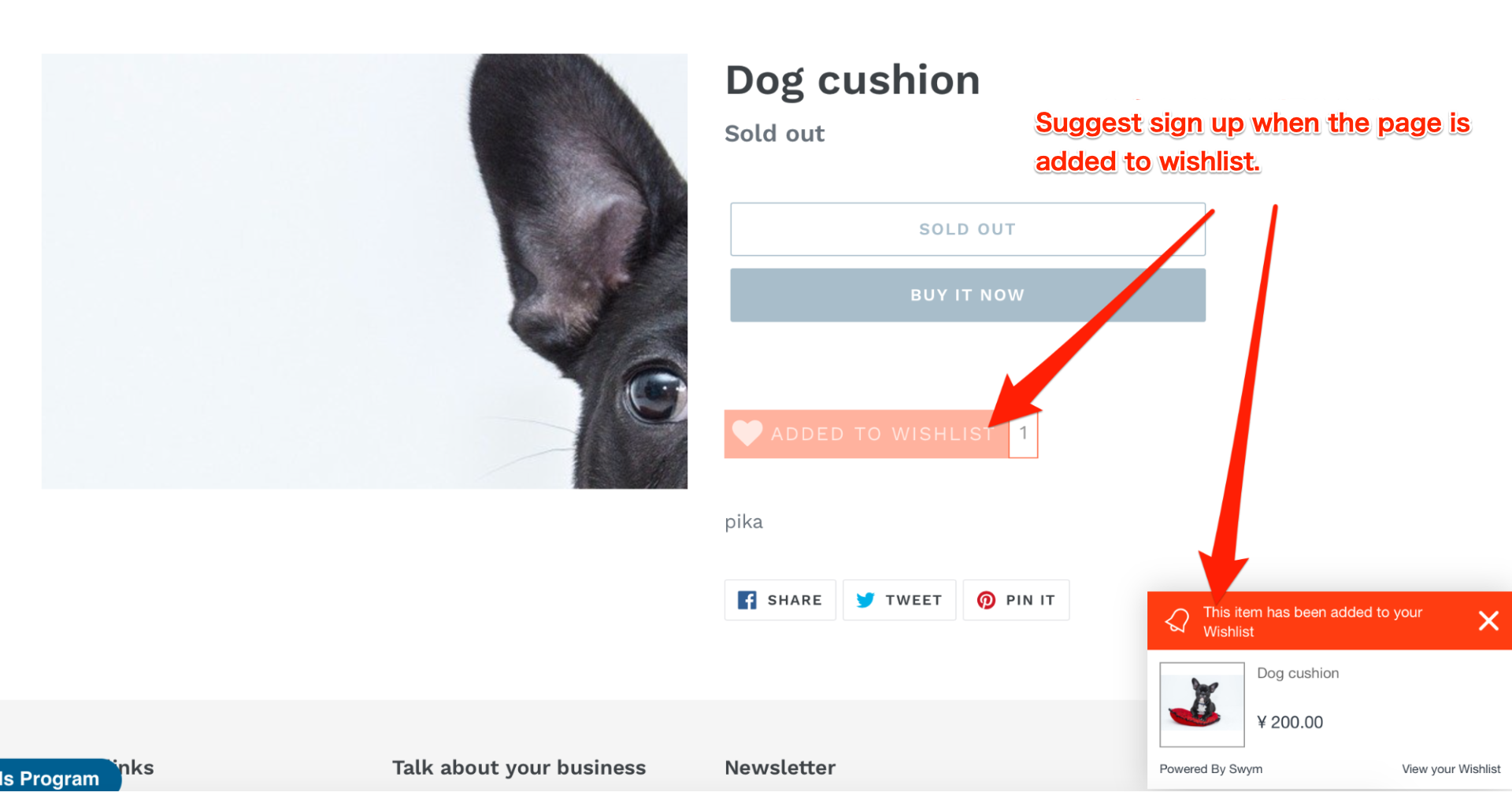 Implement an email subscription pop-up with Google Tag Manager to appear when a page visitor bookmarks your page. It is worthwhile to notify "the store will send out product update information periodically."
Shopify provides apps like Wishlist Plus, which makes it easier to set up the wish list.
Retail stores
If you operate offline retails or pop-up stores, you can request customers to sign up in person.
For example, suggest email subscription in exchange for coupons which customers can use at the online store immediately. Especially right after purchasing at a retail store, customer engagement gets extra high, so it is an opportunity to suggest.
It is also a great idea to incorporate a QR code into product leaflets, receipts, packages, etc.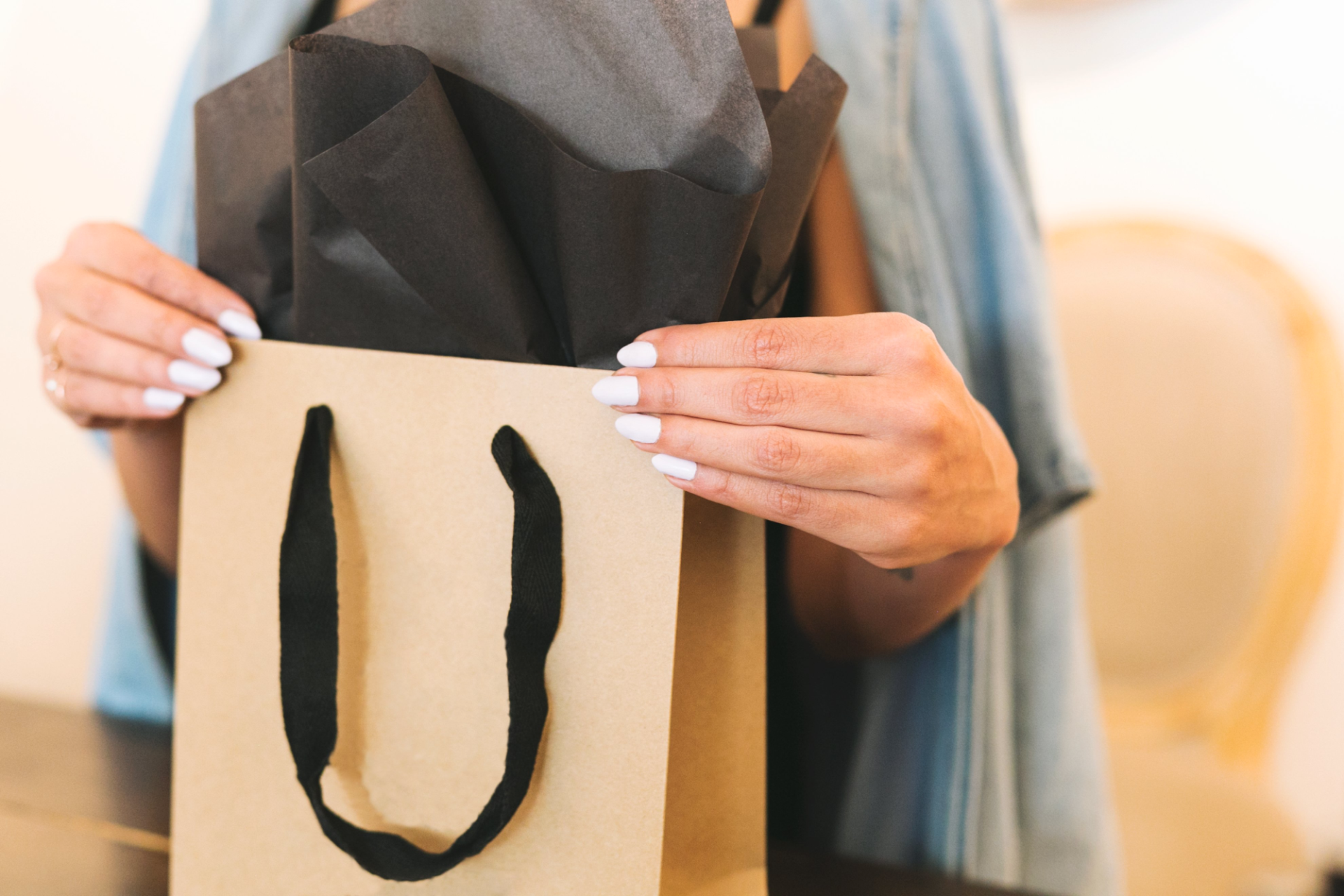 Facebook page
If you manage a Facebook page, installing an email registration button is a good idea. You can increase the number of subscribers gradually but surely.
Go to the "Add a Button" setting on the Facebook page to implement the CTA button (Calls-to-Action).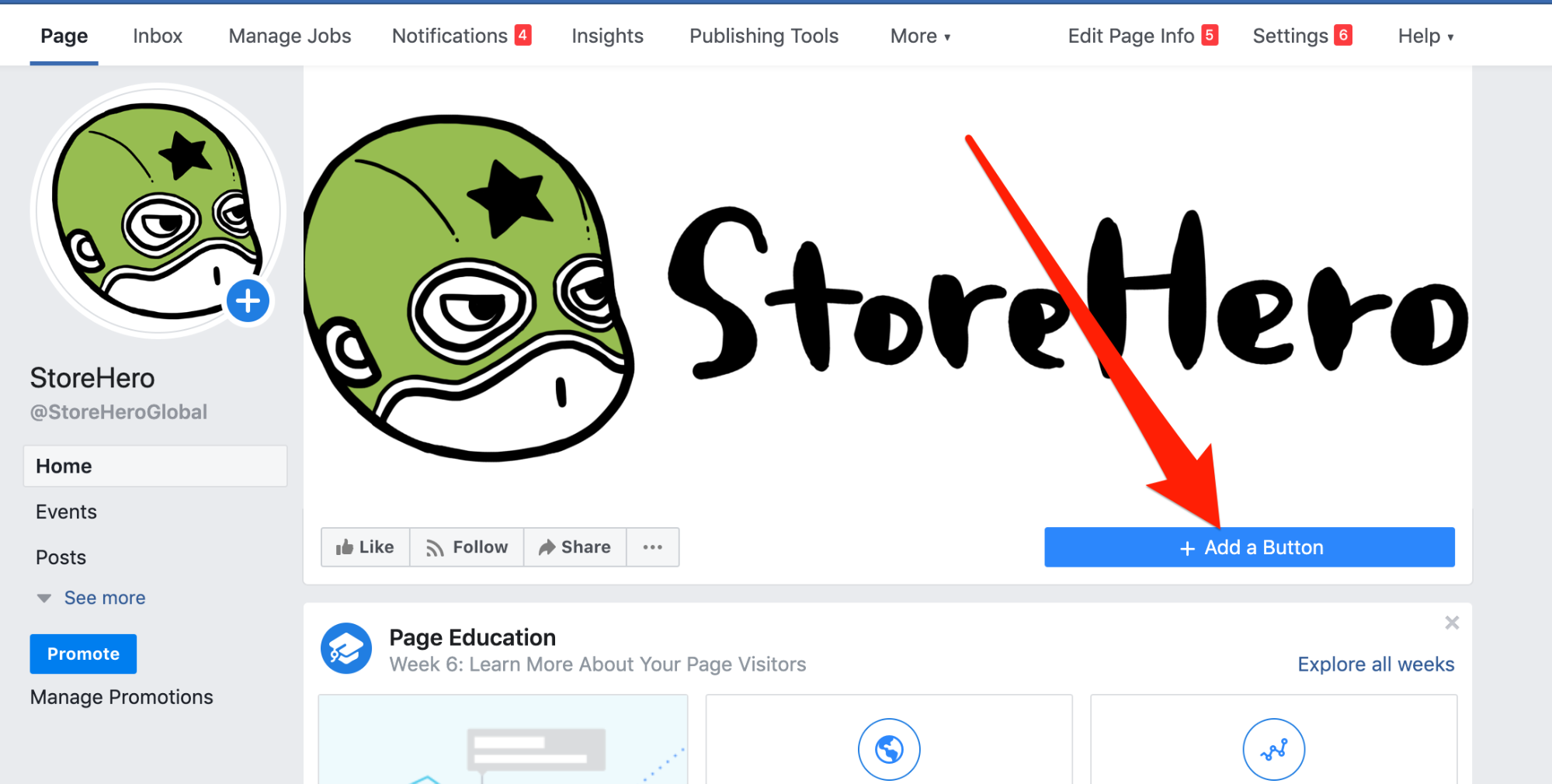 Customer Support
When you receive an inquiry by a chat or telephone, it is the widely used way to say, "Please tell me your email address since I would prefer communicating by email."
Request an opt-in for the email list after you completed customer support by email. Make sure the customer is satisfied. It will be more successful in getting a new email address than asking it over a chat or phone.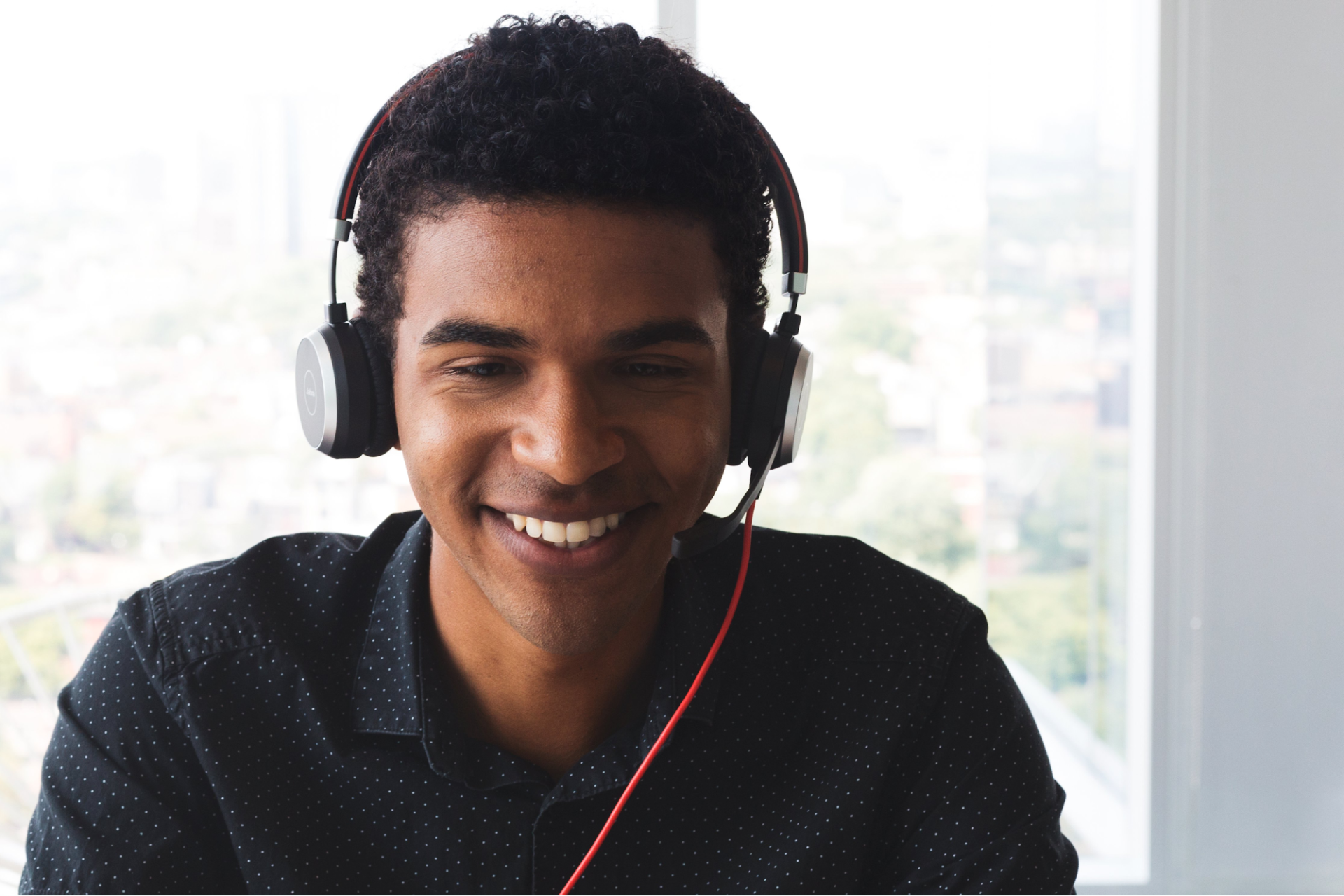 How to Effectively Spread Words
Promoting subscriptions accelerate building a quality email list.
There are several ways to attract customers that are compatible with email subscription.
Facebook Lead Generation Ads
Facebook Lead Generation Ads are a very much suited advertisement with email list building. Page viewers can conveniently sign up for subscriptions on the Facebook page, so the CVR (Conversion Rate) will be higher.
The lead you got on Facebook Lead Generation Ads can integrate with Zapier.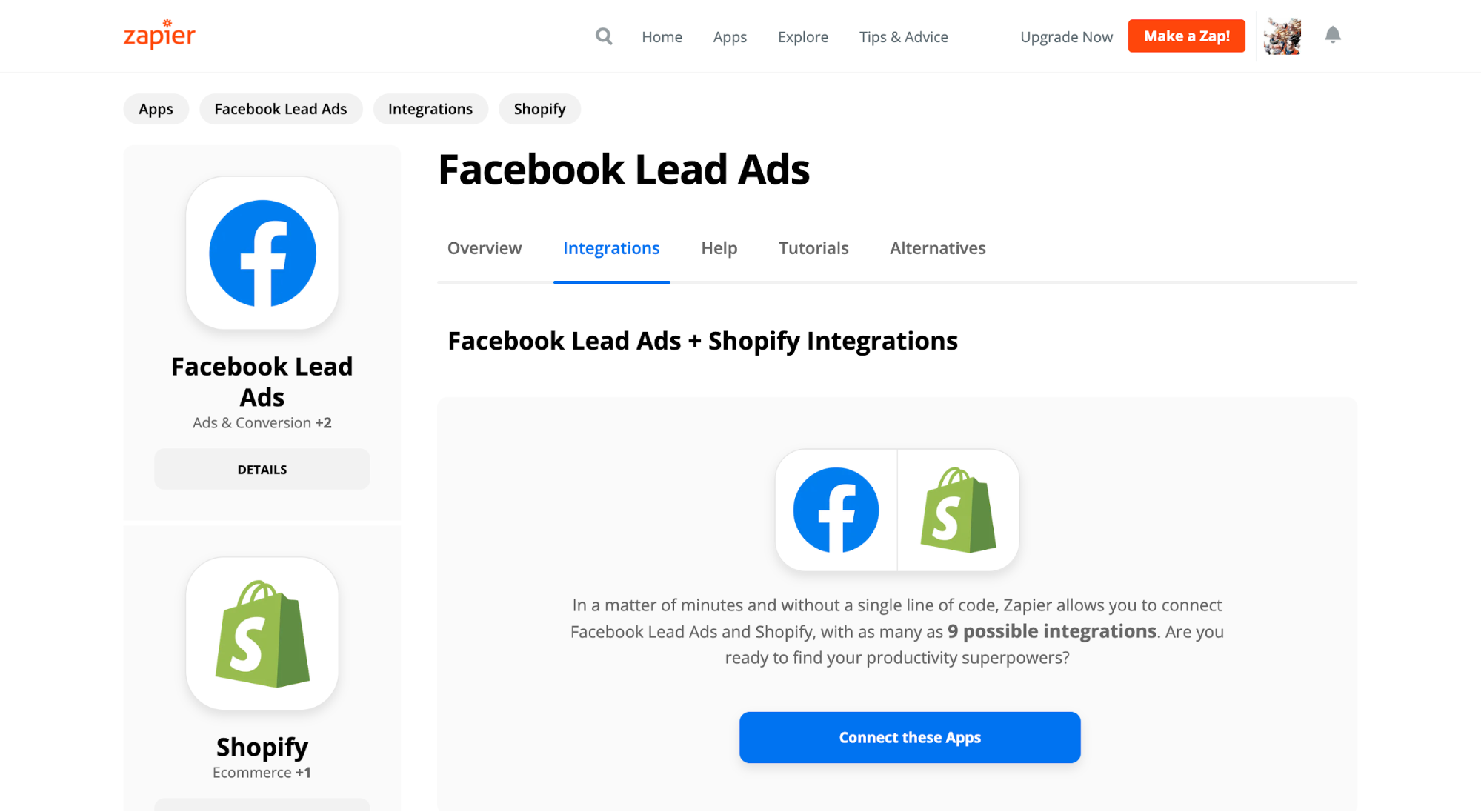 I've used it several times, the compatibility with lead conversion was outstanding. Give it a try if you are targeting Facebook users.
Referral Program
The refer-a-friend program is an essential marketing strategy. Your existing customers will refer their friends if they are fans of your products, content of the newsletters, blogs, etc. It can be viral and worthwhile to consider adopting a referral program.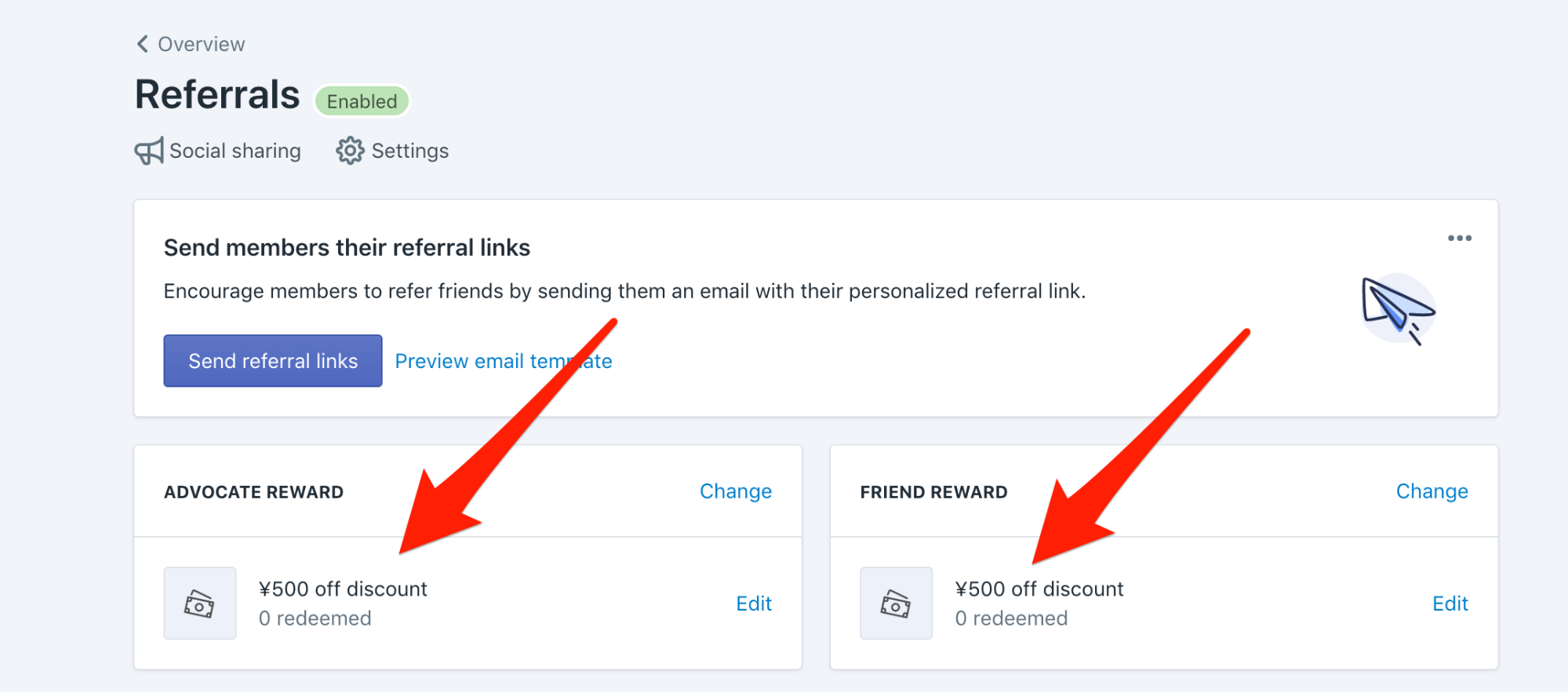 As I introduced earlier, Bold Loyalty Points can execute the refer-a-friend program. Smile.io free plan works sufficiently if your business is small.
Remarketing Ads
Send out remarketing ads on targeted customers who have already visited your store, excluding those who have already signed up email.
With Google Remarketing Ads, you can register your existing mail list and set it to target other than that list.

Reciprocal Marketing
Reciprocal Marketing is how businesses with the same sort of clientele (Certainly not a competitor) promote each other to gain a mutual benefit.
Partner business encourages customers to sign up on your store email list by adding a registration form on the newsletter or website. You will do the same for your partner company.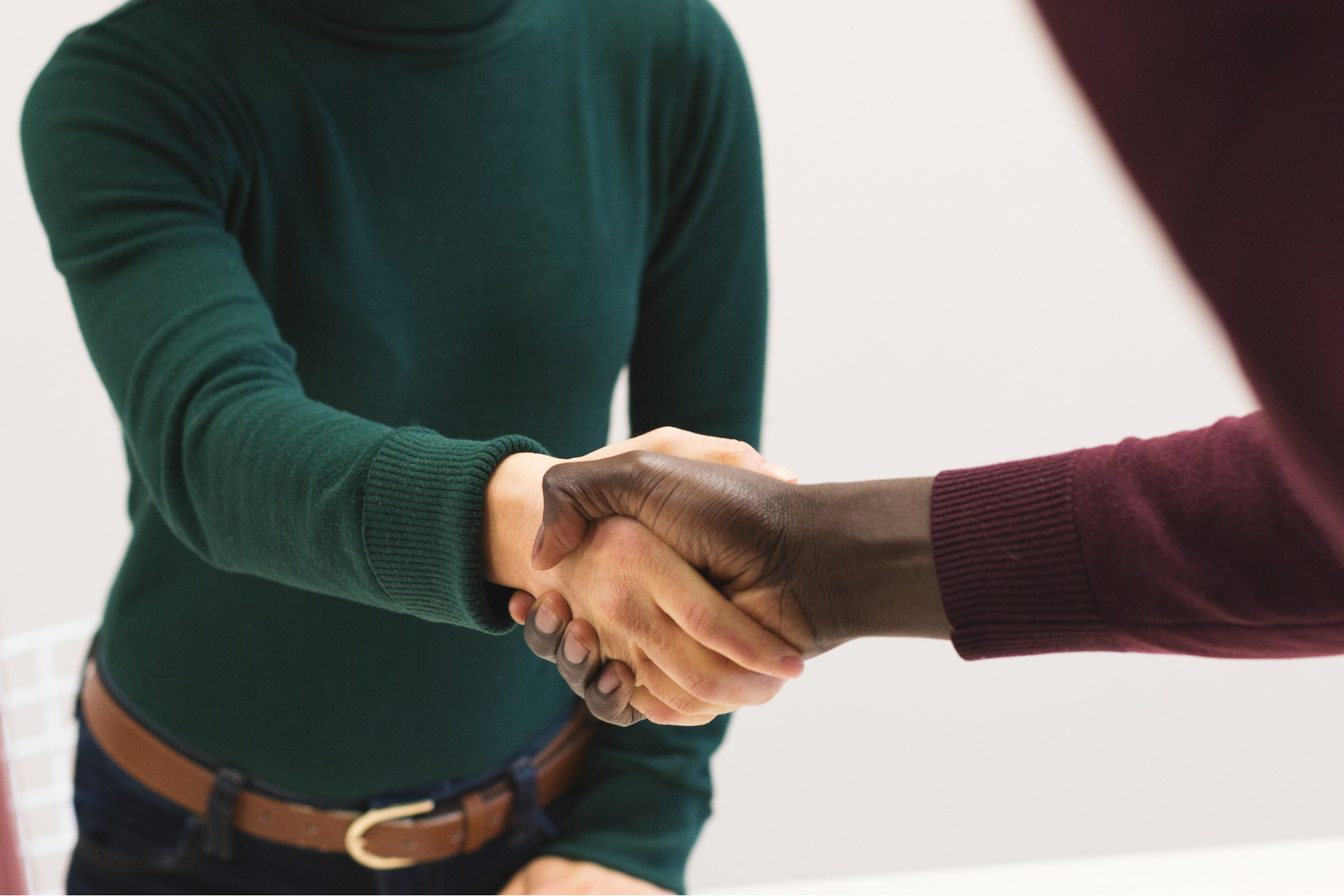 Email signatures
An email signature is nothing fancy, but it works. Put a URL link of the sign-up form on the daily email signature. It doesn't take much time, so it's better to do it with all your team members.
Summary
I've introduced 19 email list building tips you can do with the Shopify store.
Customers, for sure, appreciate receiving useful emails and messages at the right time.
Please keep experimenting on gathering data and design measures that suit your store. It will be nice if you create a system that can efficiently acquire high-quality email lists.
GrowthHack consulting services specialize in Shopify
StoreHero provides the Commerce Hack and a growth hack consulting service specialized in Shopify.
It supports Shopify owners to grow faster, get their businesses back on track, and run their businesses.
If you want to use Shopify to grow your commerce business, please do not hesitate to contact us.
Contact Us