Have you ever heard of the term Social Proof?
Social proof is a human phenomenon in which people decide according to what others and authorities follow.
As the same as growing the email list, social proof takes time, but they contribute to increasing sales.
This time, I will introduce 14 social proof utilization and the Shopify App in Shopify.
Which strategy would you like to use first? It would be appreciated if you could fill in the comment section.
Types of Social Proof
There are several types of social proof in the commerce business;
Customer: Reviews and comments from customers who purchased the product.
Expert: Experts' testimony and authoritative opinion.
Celebrities: Celebrities and influencers endorsement.
Friends/ family: Testimonial from someone you already know, such as friends and family members.
A large group of people: Credential data of a large number of people are using it.
Certification: Evaluation results by a third party.
Examples of Social Proof Usage
Here are the detailed examples of how to use social proof in the Shopify store.
Top Page
First, I will introduce an example of social proof that can be used on the top page.
Media Coverage
Media coverage is the widespread usage of social proof on the top page. Glossier, the famous cosmetic D2C (Direct to Consumers), shows the media coverage on the top page's bottom.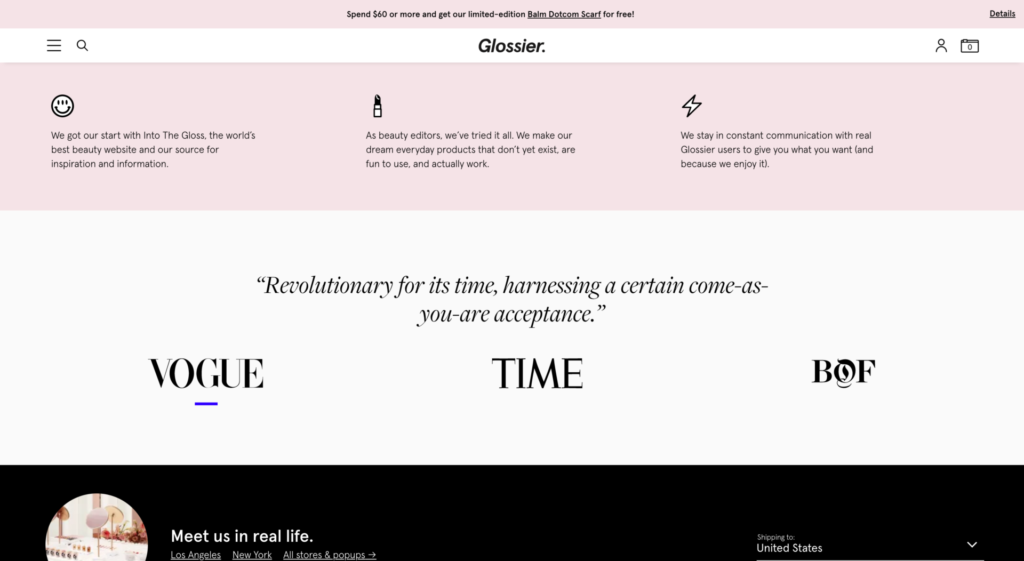 Customer Feedback
Customer feedback is also a social proof that is often used on the top page. Recently public market debut the D2C Unicorn, Casper, displays Instagram posts on the top page as customer feedback.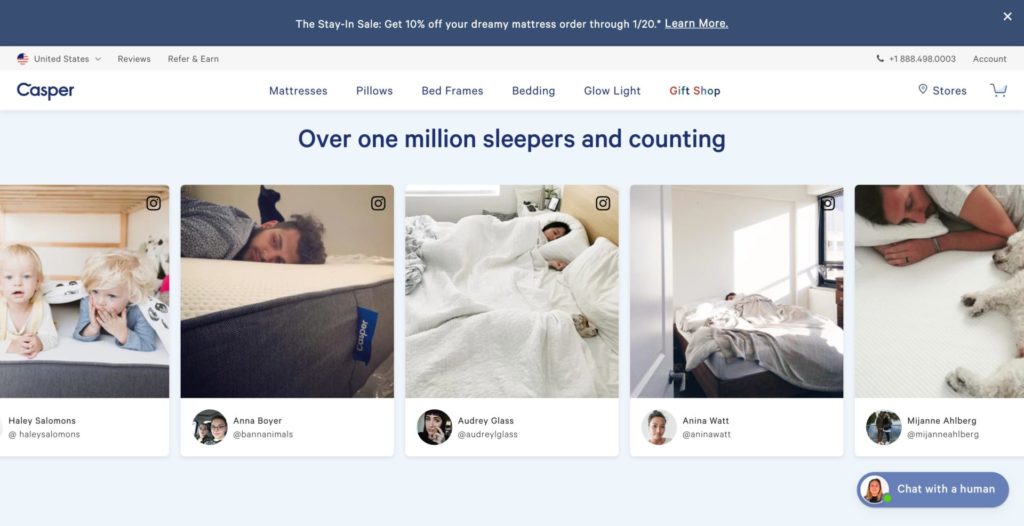 The Shopify app, Instafeed, is an official Instagram app. With an advantage of the premium version, you can post the Instagram quotes and hashtags on the Shopify store.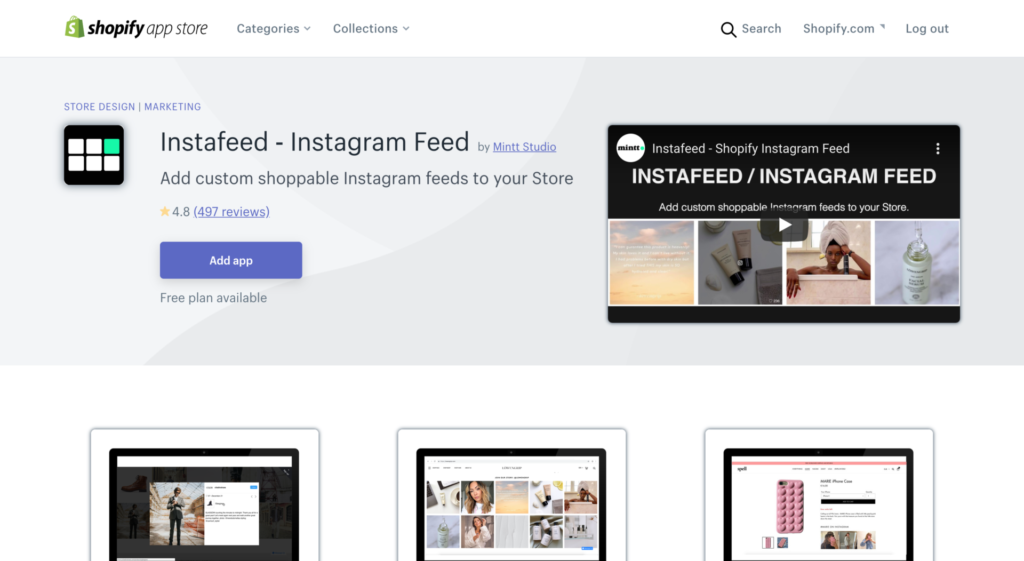 "Wisdom of your friends"
By installing a Facebook widget, you can display your friends and someone you know "Like" the brand.
Your friends and acquaintances' "Like" will bring you closer to the brand.The following is Warby Parker's Facebook widget. Friends and someone you know is displayed. It creates a sense of closeness (LOL)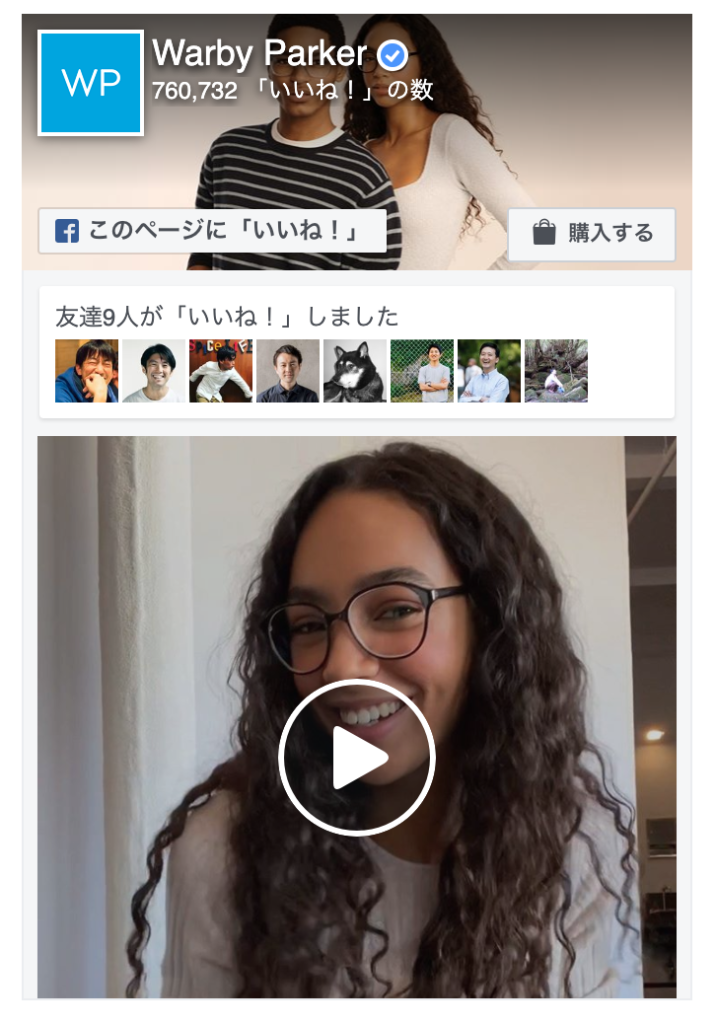 Certification Authority
It is practical to show the result of product quality inspection by a third party on the top page as social proof. The presence of the privacy policy and the handling of cookies influence customers' trust.
Shopify has apps that you can directly post trust badges on your Shopify store. Ultimate Trust Badges is one of them. The app itself is not a certification authority, but you can place your credit card company or payment service badge anywhere you like to show your legitimacy and credibility.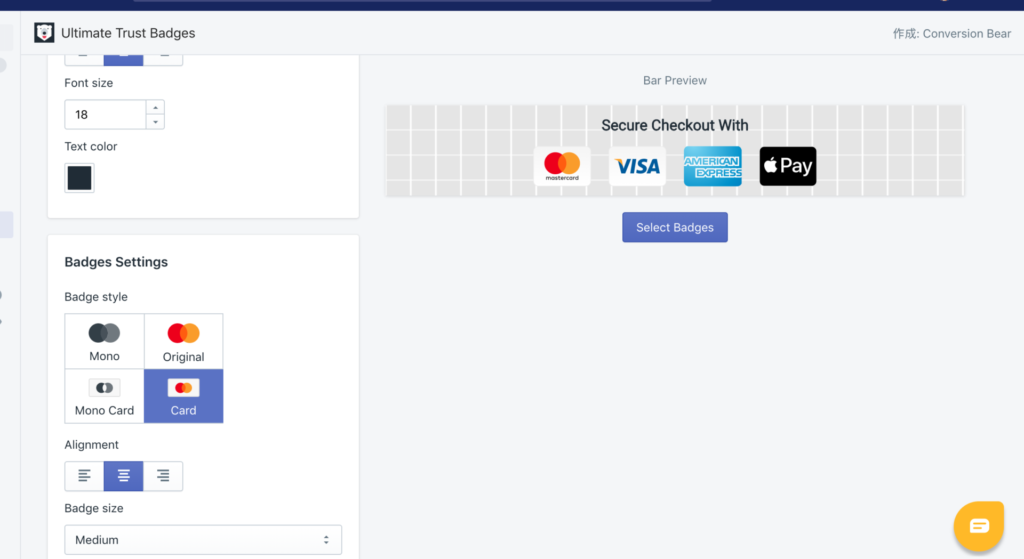 Product Page
Next, I will introduce adequate social proof and the Shopify Apps on the product page. Since the product page has a strong influence on the purchase rate, it is easy to achieve social proof's enormous effect.
Customer Review
A customer review is a representative measure of social proof. The review app Yotpo is popular.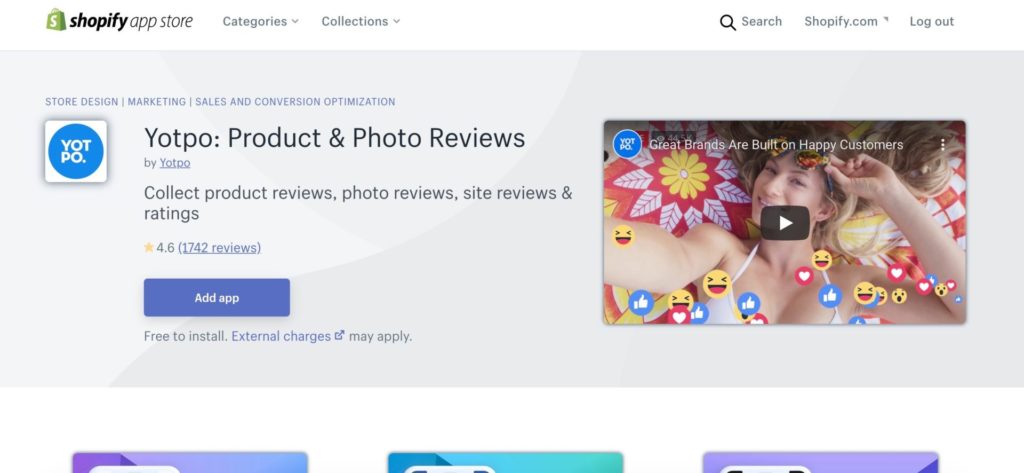 Yotpo has a notable feature of collecting reviews by email. It is not only for display reviews.
The Shopify App Stamped.io can install customized reviews. It also has a convenient feature of collecting reviews by email and from the Thank You page. You can add the verified buyer badge, and the effect of social proof can be strengthened.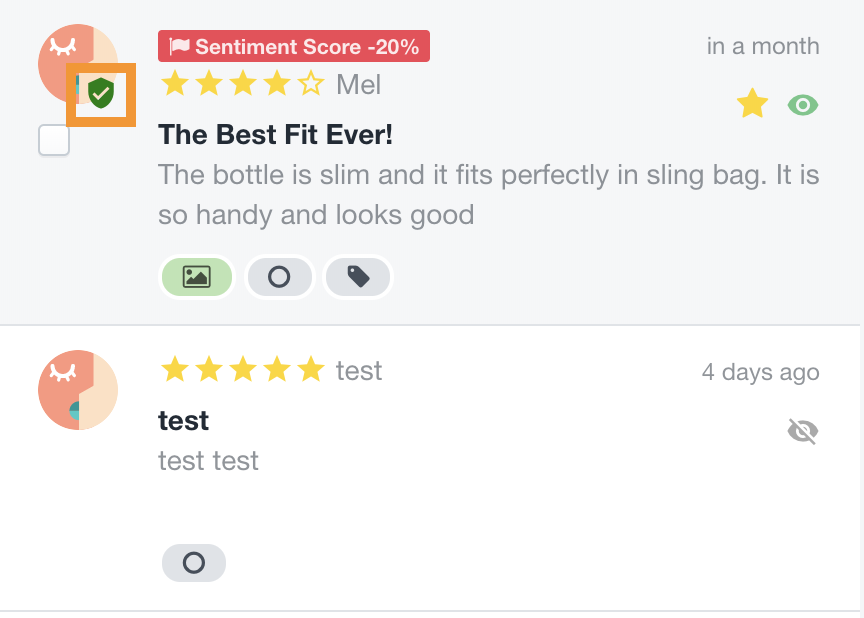 Expert Testimony
Testimony by experts and authorities is even more valuable. Be sure to emphasize on the product page if you could have an interview with experts.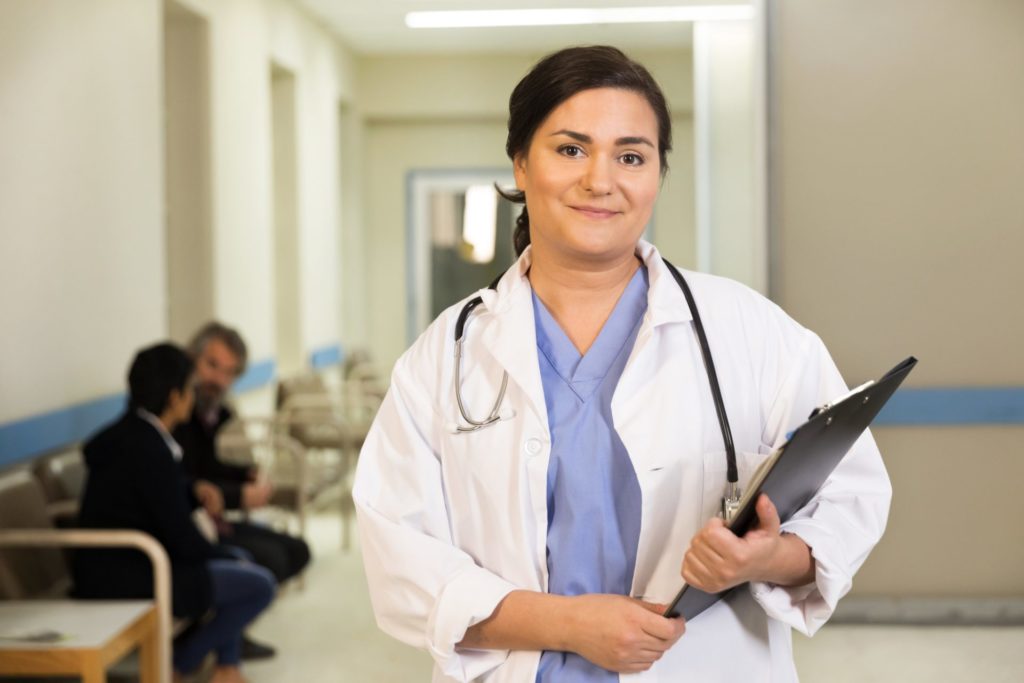 Review with Visual Aid
A review with photos is more engaging as social proof.
Loox is an app that allows you to collect and exhibit high content customer reviews with pictures. Loox is not a free app, but it loads various features for organizing reviews.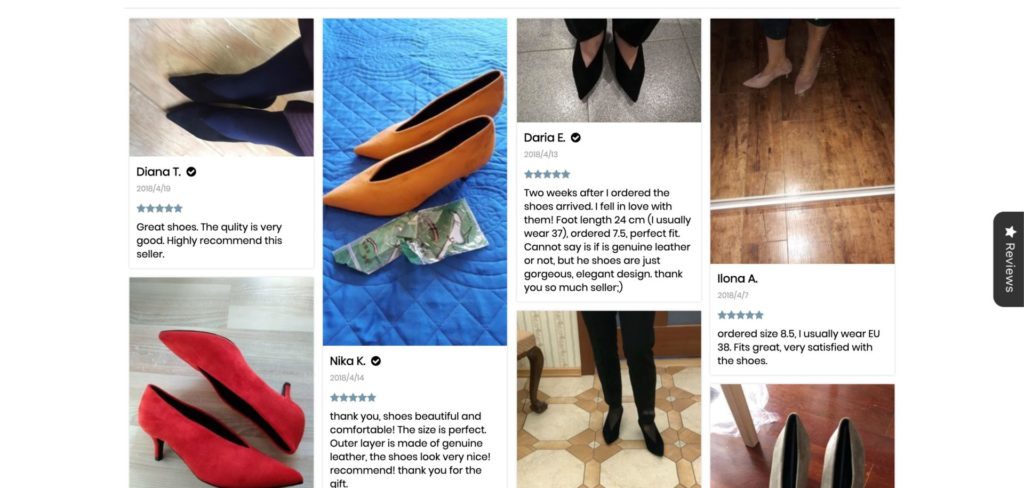 Displaying the Number of Viewers and Stocks
Showing the stock of the product is limited, and other interested people are browsing in real-time. This information leads viewers to make purchase decisions.
Fera, the Shopify App displays real-time inventory and number of customer views.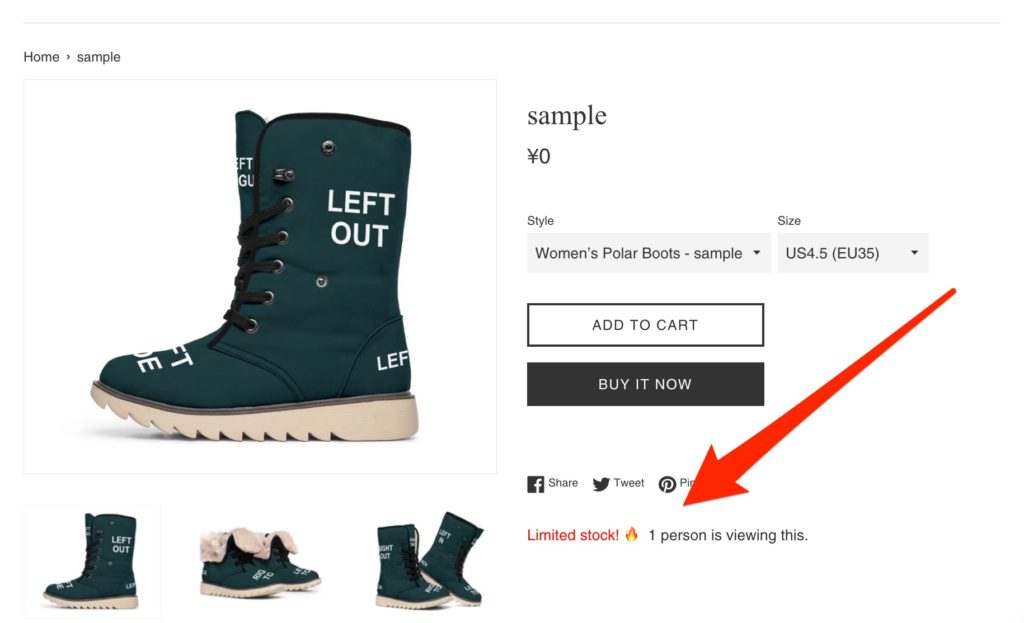 By the way, Fera is a Shopify App that can implement various other social proofs. Fera is not a free app, but I highly recommend it if you want to implement social proof collectively.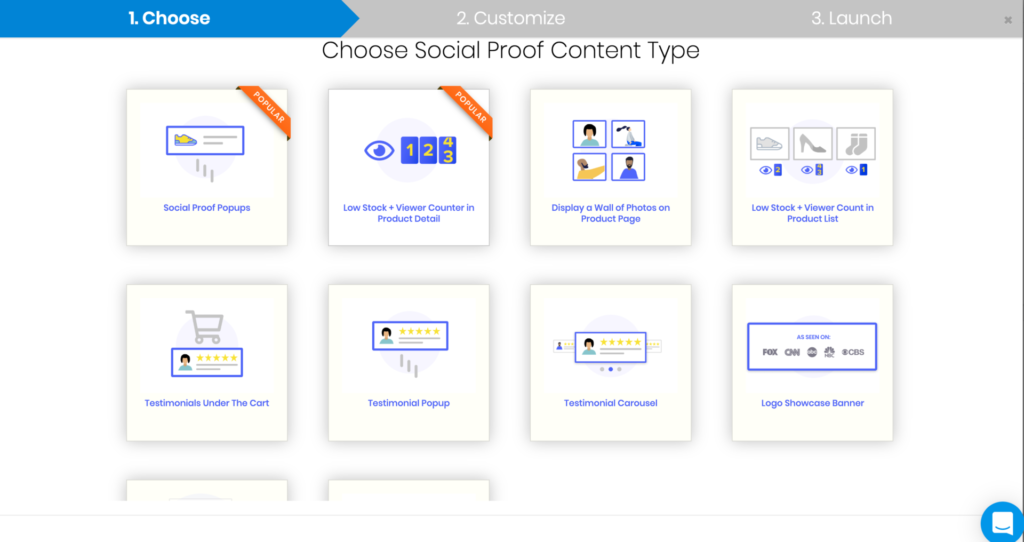 Which product other people bought together
Cross-selling and making clear what other customers are buying together can be another type of social proof.
With the Shopify App, Frequently Bought Together, you can cross-sell and recommend multiple products.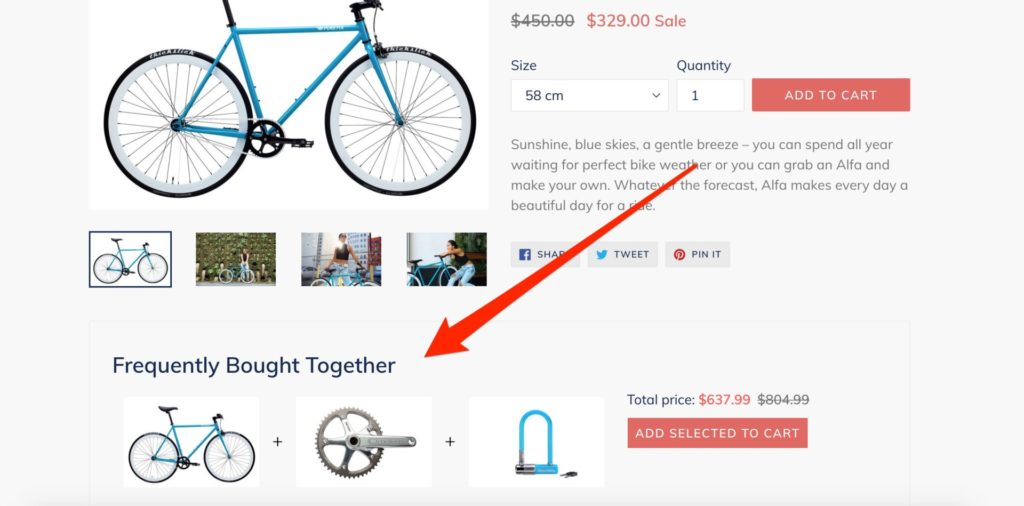 Accuracy is an issue for recommendations until data is accumulated. With Frequently Bought Together, you can set manually at the beginning and gradually automate it.
Ranking and #1 product
Highlighting that the product is the number one seller is one of the common social proof strategies.
Indicating that the best-selling product and how many people have purchased it will help customers make buying decisions.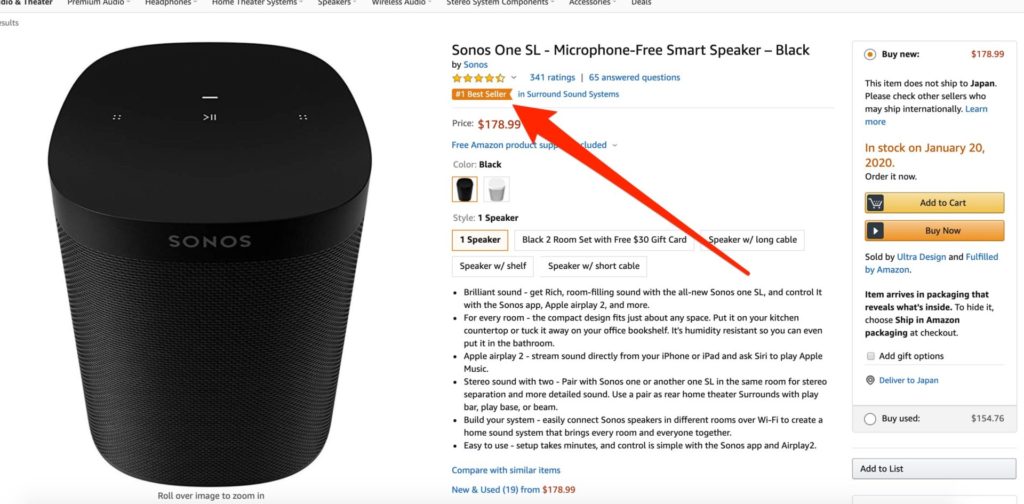 Numbers of Social Engagement
When you install a social share button on your product page, make sure to display the shares' numbers. The way customers can see how popular the product is.
For example, the Shopify App, Social Sharing Buttons, has an option to show the number of sharing. You can choose the option to place the share buttons on your product page in the design settings. Let's set that up when the number of shares increases.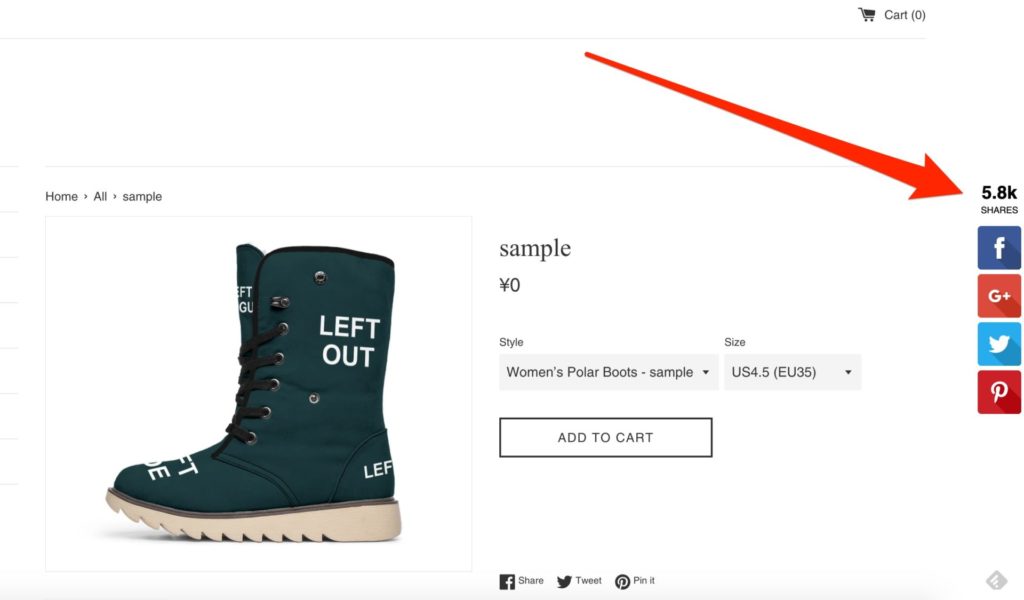 To gain social engagement, place the social share button on the Thank You page or includes it on an order completion email.
Collection Page
Here is how to implement social proof on the collection page.
Popular products
Popular products are social proof on their own. Having a remarkable collection of popular items by a particular theme will contribute to increased sales.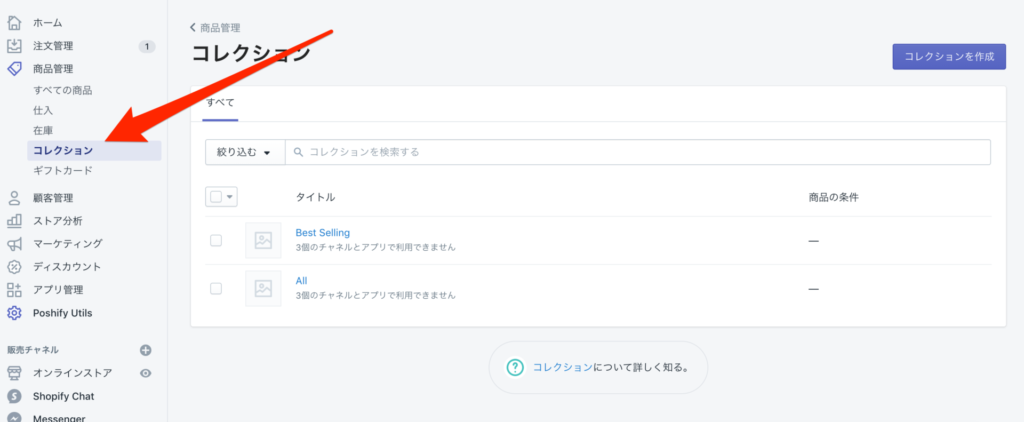 On-Site Search Bar
You can also incorporate social proof in the on-site search bar.
Recommending Popular Brands/ Products
Recommending relevant popular brands/ products according to a given search term in the on-site search bar can improve searchability and social proof on the website.
After finding out the popular brands related to the search terms a page visitor has plugged in, they will be tempted to know more.
The Shopify app, Smart Search & Instant Search, is a highly functional site search app with an autocomplete suggestion and instant relevant search function.
Thank You Page (Order completion page)
Using social proof will be essential on the Thank You page, too.
Cross-Selling Products
Adding a comment "Customers who bought this also bought…" on the Thank You page is a sufficient social proof.
Thank You Page Customizer is an app that allows you to customize the Thank You page. You can recommend products with it as well.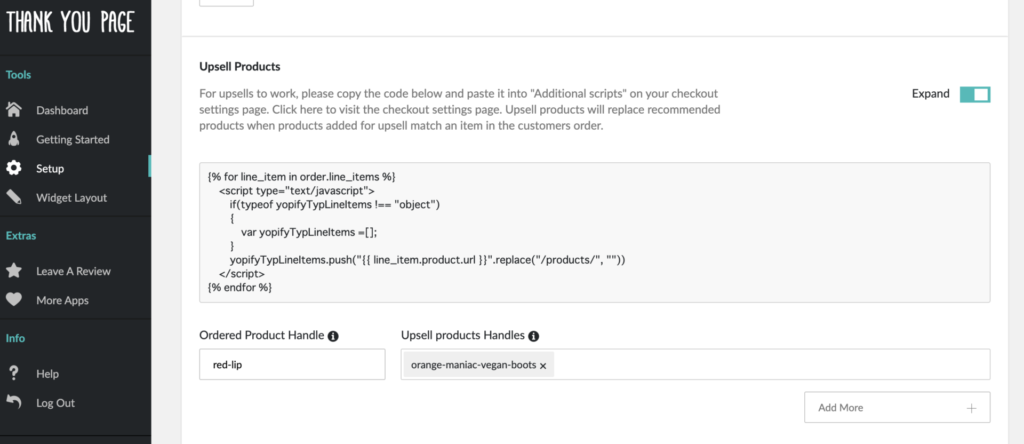 A/B Testing on Social Proof
Like other growth hack techniques, social proof may or may not be practical, depending on their compatibility with the store.
Unlike the measures to increase customer engagement introduced in the previous article, many tactics to utilize social proof increase the short-term CVR (Conversion Rate.) It seems reasonable to verify with an A/B testing.
Using Google Optimize, you can efficiently perform an A/B testing.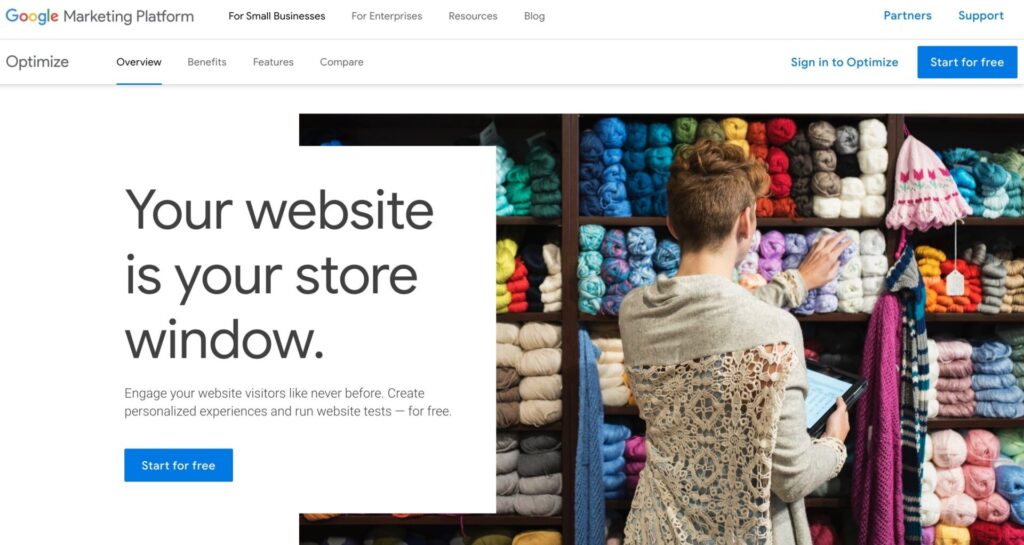 Select the test type as "A/ B test" in "Create Experience" of Google Optimize.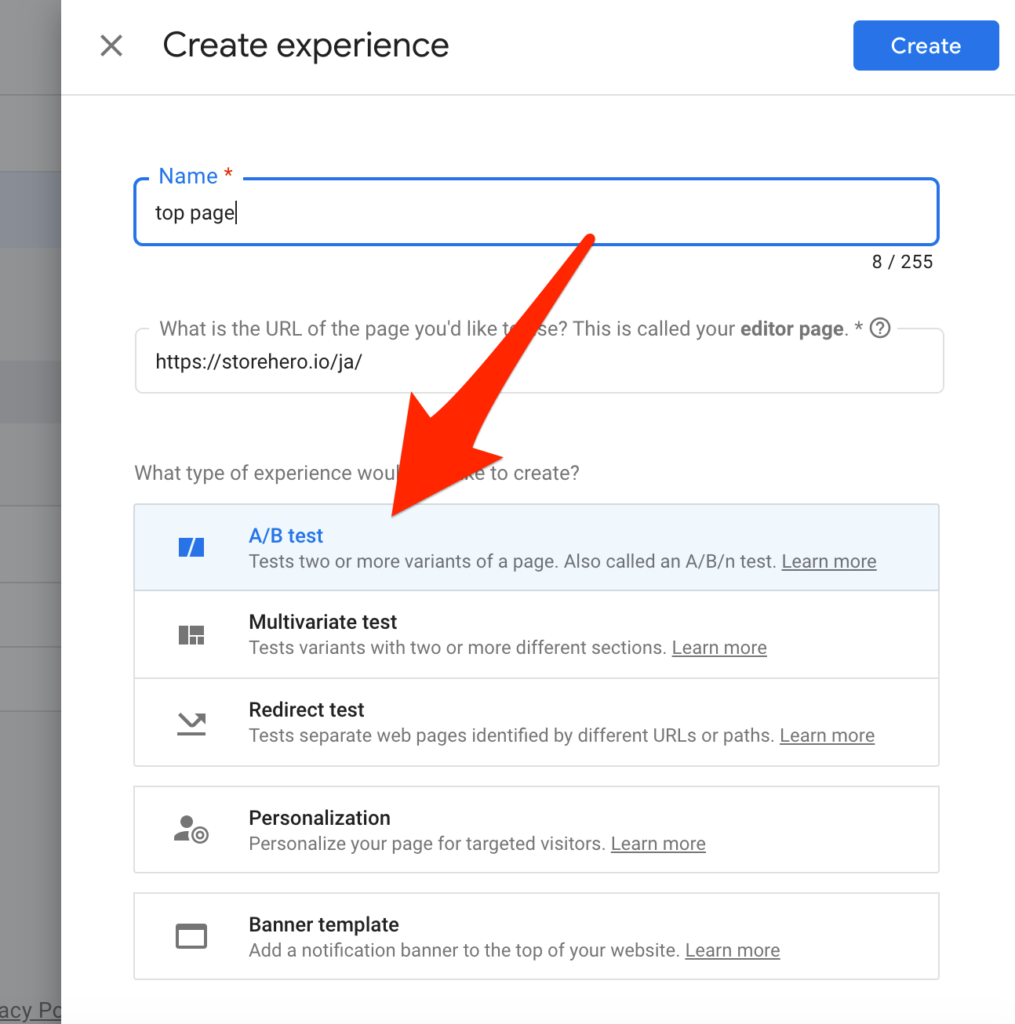 Let's create a variant to the test. You can create variants by selecting the part you want to test (the target part of the social proof utilization) and editing the HTML or JavaScript tag with or without using social proof.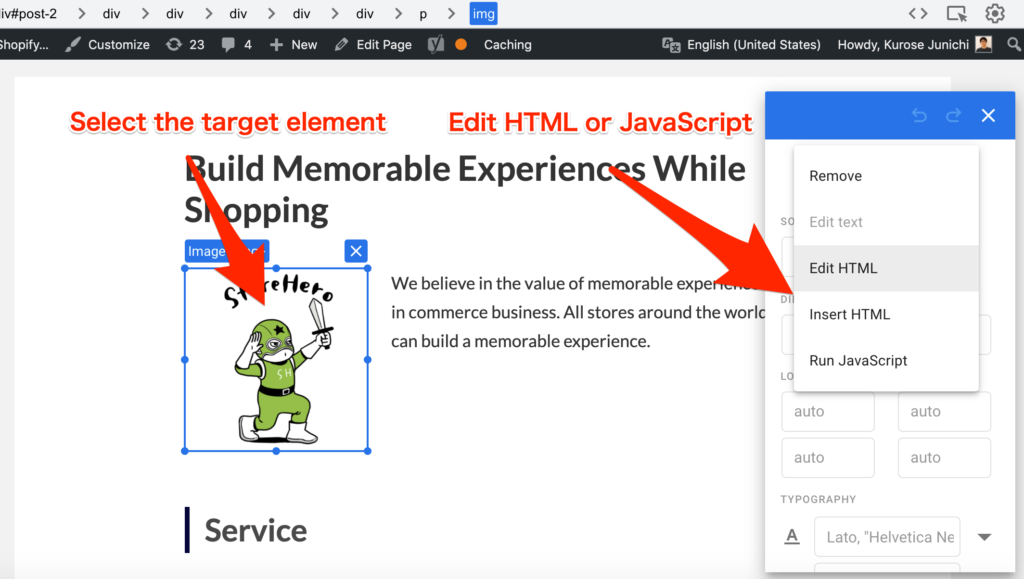 After collecting data for a while, the result will be obtained together with the statistical significance of whether the variant utilizing social proof is better.
Summary
I have introduced 14 ways of active social proof and the Shopify apps that can integrate with Shopify.
Which strategies would you like to use first? Please write in the comment field. It would be highly appreciated if you could share the results and feedback.
Social proof effectively increases the purchase rate, but it also impacts digital marketing in general, such as social media marketing and SEO (Search Engine Optimization)/ SEM (Search Engine Marketing.)
Please work on it little by little right after you launch your store on Shopify.
This time, I introduced the tactics to utilize social proof, but I would like to explain how to acquire social proof separately.
GrowthHack consulting services specialize in Shopify
StoreHero provides the Commerce Hack and a growth hack consulting service specialized in Shopify.
It supports Shopify owners to grow faster, get their businesses back on track, and run their businesses.
If you want to use Shopify to grow your commerce business, please do not hesitate to contact us.
Contact Us